Not even a week after the Super Bowl, a new professional football league was introduced – The Alliance of American Football (AAF). The average crowd size of spectators for the new league would have been ranked 95 out of the 130 major college football teams. The new football league has eight teams and attracted an average of 19,000 people in four games; 11, 751 of those sports enthusiasts were in Arizona.
While some would say there were not enough spectators, the number is actually considered good business for this budding sports venture. The Alliance of American Football recently averaged 3.25 million viewers who watched the game on CBS. According to Nielsen data, this is better than an NBA game airing on ABC. Long-term profit plans for the Alliance are not based on TV ratings and game ticket sales, which makes the organization different from traditional leagues. The success of the Alliance of American Football is actually based on sports gambling technology and data, which uses football as a laboratory and public storefront.
If things go in favor of the new league's investors, sports gambling could be significantly transformed. This will also increase viewership and could affect other industries like medicine and transportation.
Investor Participation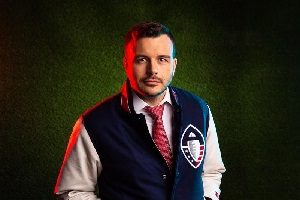 Charlie Ebersol, AAF cofounder and TV producer, says, "The real place where we make revenue is the back-end technology and how it can be sold to other partners. A lot of what this business is about is being an iceberg. You see about 10 percent of what the company is above water publicly."
Investors are so bullish that Ebersol also stated the league has plans to spend $500 million-$750 million in the next five years to get up and running. AAF investors include MGM Resorts International and venture capitalists in Silicon Valley. MGM is one of the world's largest casino operators. To assist in technology development for the league, AAF has hired a head engineer who once worked as a Tesla (the electric carmaker) software engineer and had a similar position at Lockheed Martin.
This information indicates that the AAF may be a significant fixture in football, at least for the next several years. The league is predicted to be successful, despite the fact that other alternative leagues have gone under financially due to huge costs. Many of the smaller leagues have ultimately been overshadowed by the NFL as well. XFL, another new professional football league, is set to debut next year. XFL will begin the week after the Super Bowl as well, and will receive $500 million in investment from Vince McMahon, the league's founder.
Ebersol's Response
Ebersol said that he is not concerned about the introduction of the XFL. He states that his investors are in it for the long haul, largely because of new and developing technology that gives gamblers the ability to wager on shorter, quicker plays. The technology will be fast enough to allow sports gamblers to place a wager on the next play in the game. The mobile phone app will have several options.
Gambling Laws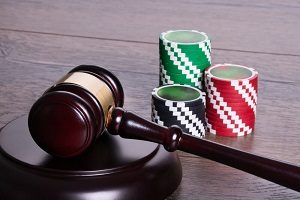 The new technology offered by AAF comes after the U.S. Supreme Court ruled in 2018 that legal sports gambling could occur outside of the state of Nevada. Since more money will be bet on more plays in various parts of the country, this could interest in the game and cause more people to tune in. The viewership is expected to be higher when betting is involved; even when game scores are unexpected, which makes the league more valuable to advertisers and other companies.
MGM's president of interactive gaming Scott Butera stated, "It's not fully functional, but it's almost there. What it will do, which is very important to us from a sports betting standpoint, is it will allow almost immediate transmission of data and what's going on in an event to your mobile device, which will allow us to have play-by-play gambling, which is non-existent today."
Disclaimer: All images are copyright to their respective owners and are used by USA Online Casino for informational purposes only.