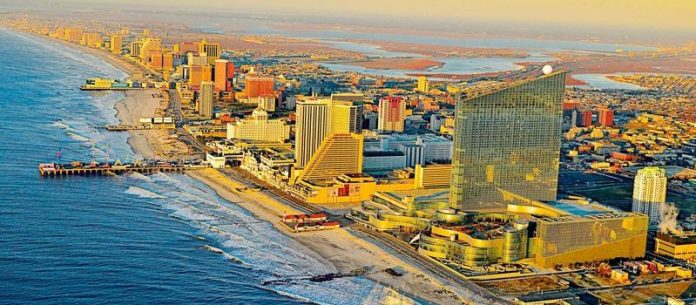 After 172 days without indoor food and beverage services, Atlantic City casinos will be able to resume wining and dining indoors beginning Friday, September 4.

Reopening with Limits
New Jersey Governor Phil Murphy announced that Atlantic City casinos will be able to resume indoor dining, drinking, and smoking from 6 a.m. on Friday, September 4. However, the reopened services are not without safety requirements and limits to ensure minimal exposure to the coronavirus. Restaurants must operate at only 25% capacity, require masks of staff and diners (except when eating), and maintain 6 feet distance between tables. Diners must only consume food and beverages while seated as well.
While food and drink represent less than 20% of a casino's total revenue, the services contribute to the overall casino experience desired by visitors. Casinos hope to draw VIP high rollers back to the casinos as they expect better entertainment and comps while gambling.
And the timing couldn't be better: with the long Labor Day weekend approaching, the crowds could go wild indeed. But Gov. Murphy insists that casinos and visitors follow best practices for public safety as we are not through the pandemic just yet. Atlantic City's proximity to coronavirus hotspot New York makes strict safety measures necessary. The Governor warned casinos and visitors that he will reverse his decision if the safety measures are not strictly enforced.
"We've been working hard for several months to get to this point," Gov. Murphy said. "Our job now is to ensure that this reopening only leads to future announcements expanding the indoor capacity limits, and that we do not have to take a step backward. Everyone must pull together."
Financial Recovery in the Cards
Atlantic City's nine casinos posted a total operating loss of $112 million in the second quarter, the beginning of the pandemic lockdowns. Even after reopening in July, the gross gaming revenue of the Boardwalk Empire totaled less than $150 million, a 47% drop from the previous year.
When casinos reopened in July, the governor extended his ban on indoor dining, allowing only outdoor dining with space restrictions. The Borgata remained closed as a result, but other casinos chugged along without indoor food and drink service. Until now. Atlantic City has been beset by problems in the past years, including a major decline in revenue. Some of the casinos fell into ruin, including the dilapidated eyesore Trump Plaza.
The city and the Trump Plaza owner, billionaire Carl Icahn, finally came to an agreement over the date Trump Plaza will be imploded. The huge cost of demolishing the old behemoth sits at nearly $15 million, which is why it sat crumbling for so many years.
But with AC's online gambling options plus the newly reopened casino wining and dining, the city may finally start to recover from years of decline.
Disclaimer: All images are copyright of their respective owners and are used by USA Online Casino for informational purposes only.