Chinese high rollers on a junket tour to Melbourne's Crown Casino were allegedly slaughtering wombats with military-grade weapons, but the findings of the investigation by authorities will not be made public.
Victorian police began investigating reports of Chinese high rollers from Crown Casino were illegally hunting wombats on a Chinese-owned property 100 km north of Melbourne. But after police officials decided not to release the findings to the public, community outrage followed.

Not Crown's First Rodeo
Add wombat killing to the list of violations heaped upon Crown Casino this year. So far, whistleblowers from Crown staff have reported a wide variety of gross violations of local and international law during Chinese high roller junket tours to the Crown.
Whistleblower witnesses have reported everything from human trafficking, illegal narcotics, prostitution, violence toward women, and fast-tracking immigration. And let's not forget money laundering. Huge amounts of Chinese currency was brought into Australia under the radar and exchanged for Australian dollars, and the transactions were not recorded, prompting accusations of money laundering.
Despite eye-witness reports of crimes and video surveillance cameras recording huge amounts of cash being exchanged in secret junket-owned rooms, the Crown continues to deny everything.
But the fact that it appears to be 'business as usual' at the Crown and the high roller junket operator Suncity has drawn local ire. The latest accusations state that the Crown allowed Chinese visitors to engage in illegal hunting at a Chinese-owned property called Yujui or Jiujiu, meaning 'long-time holiday resort' or 'dude ranch.'
The China Connection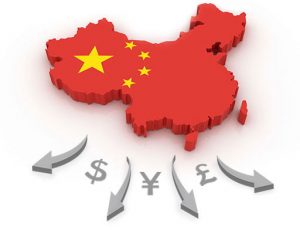 Translations of Chinese ads targeting gambling tourists bound for Australia promised wild adventures for visitors. "It's the ultimate dream for military fans," the ads promised. "Wild rabbits, foxes, wombats, wood ducks, red deers, sambar deers… are all waiting to spend a wonderful holiday with you."
Which really means that the animals are all waiting to 'spend a wonderful holiday with you blowing them to pieces with automatic weapons.'
It's no secret that Chinese-run junket tour companies like Suncity have been accused of everything under the sun, but the billions flowing through the China connection into Australia seem to buy off any local justice.
During a Senate chamber session, Greens senator Sarah Hanson-Young spoke to the problem directly. "Does the government really think it is appropriate to fast-track Chinese gambling billionaires through our border protection processes so that they can come to Australia … to shoot wombats?"
Victorian Greens MP Sam Hibbins said that the state government is simply trying to wash its hands of the problem.
"Despite community outrage at the killing of wombats in Victoria, the government are burying the review and trying to get away with doing nothing," he said. "The government should immediately release the review and act to ensure wombats are protected across the entire state."
What's a Wombat?
A wombat is a marsupial native to Australia, and found nearly everywhere due to its high adaptability to any type of natural environment. They are around 1 meter in length, with short, stubby legs and tails, and weigh between 40 and 70 pounds.
As a marsupial, they carry their young in a pouch – like kangaroos. However, the wombat is a burrowing animal, and has evolved a backward-facing pouch so as not to get dirt all over their young while they are digging. Nature is a clever mother.
But what makes tourists from thousands of miles away want to shoot the adorable little critters? Because they can. If it's exotic, and you have enough money, why not shoot it? Especially if it's a protected species. It adds to the thrill.
Chinese guests paid around AUD 1,000 per night for the privilege of staying at the special 'dude ranch' in Australia. The grand per night includes access to "all kinds of hunting weapons, including but not limited to double-barrelled shotguns, small calibre rifles and large calibre sniper rifles," the ads said.
Because when you come face to face with a cute and cuddly wombat, you'll need all the firepower you can carry.
Disclaimer: All images are copyright to their respective owners and are used by USA Online Casino for informational purposes only.