Hot on the coattails of a move to ban gambling in major cities, the parliament in Albania has passed legislation banning sports wagering and online gambling to take effect as of 1 January 2019.
In a unanimous vote of 75 members of the socialist party of Prime Minister Edi Rama, with no votes against and the opposition completely abstaining, parliament passed a law completely banning slot machine parlors, betting shops and online gambling.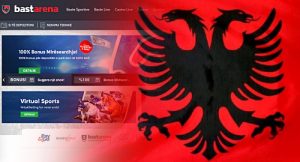 The law goes on to specify that all casinos, racebooks, sportsbooks, sports betting shops and other gambling facilities will be banned from operating in residential areas throughout the country. Specific tourist areas and five-star hotels will be exempt from the ban.
As a result of the new law, all sportsbooks, betting shops and other types of gambling facilities will have to relocate outside residential areas. The Tirana Times cited Prime Minister Edi Rama as explaining that all forms of betting, including electronic casinos, online casinos and brick and mortar betting shops will be completely banned from operating within residential areas.
According to the Tirana Times, "Gambling is a completely privately-run industry in Albania where it officially generates more than €130 million in annual income, pays about €50 million in taxes and employs some 7,000 people, but much more if the informal sector is taken into account."
Both TV bingo games and the national lottery will be exempt from the ban.

Disproportionate effects on the poor
Albania remains one of Europe's poorest countries with a GDP per capita at 35% of the EU average according to Eurostat . As such, problem gambling has long been an issue according to the government. Recent speculation in the press has linked increases in domestic violence and divorce rates with gambling related disorders, which authorities say disproportionately effect lower income Albanians and cast a shadow over the integrity of sports events.
Ironically, even as the parliament passes through tough new anti-gambling laws, there is word on the street that the country is considering establishing a gambling monopoly to garner the rich tax revenues that could come with it. Prime Minister has called such talk "slander" possibly in a move to distract attention from his brother Olsi Rama, who runs one of Albania's largest, licensed online sports betting sites.
In a bit of grandstanding not unknown to Albanian politics, Prime Minieter Rama spoke to members of parliament to underscore that the gambling industry and in particular sports betting was an "evil, entrenched deep into our society" and that the new law was a "frontal war" against said evil.
Annual turnover from the Albanian sports betting industry alone was €700 million last year alone, without taking into account online sports betting activities. No statistics were available for the country's online and land-based casino industries.
Prime Minister Rama went on to warn that a significant proportion of the countries betting industry was owned and operated by organized crime and that if they sought to take their activities online the government was determined to track them down and force their sites to close.
Disclaimer: All images are copyright to their respective owners and are used by USA Online Casino for informational purposes only.