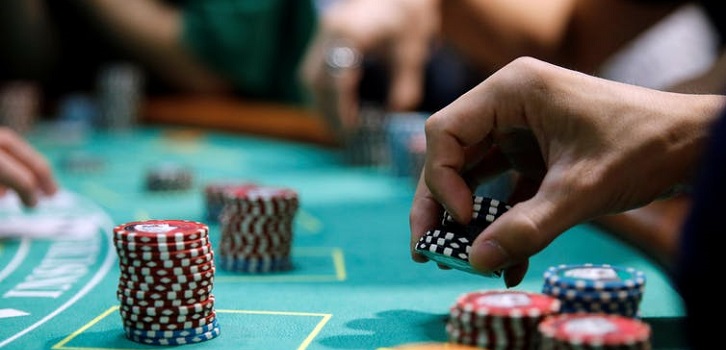 There are more than 100 casinos operating in Canada. They are under the control of the First Nations and government and private agencies. The gaming industry in Canada, which includes casinos, horse tracks, and some sports betting, has been seen as stagnant. This is especially true of the casino industry. Research indicates that casinos in the provinces are on the decline.
Gambling in Canada
There are many forms of gambling in Canada. And, there are many casinos spread out all over the country. However, there are no casinos in Labrador, New Brunswick, or Prince Edward Island. They are a mix of First Nation tribal casinos, government-owned casinos, as in Niagara Falls, for example, and corporation businesses. Canada also has online casinos in some of the provinces. The largest online poker company in the world, The Stars Group, has its headquarters in Toronto. The company also has online casinos and sportsbooks. Canada does have sportsbooks, but the country does not have single sports betting. Instead, Canadians opt for parlay betting.
Overall, the gambling industry generated nearly CAN$17 billion in revenue nationwide. That represented a 4.9 percent increase over the previous year. While the overall industry had an increase, the casino industry in many areas of the country remained flat.
Gambling by Province
Ontario
Ontario represented the largest contribution to gambling revenue in Canada. The province represented 43 percent of all revenue for the nation, around CAN$7.4 billion. The most populated province also showed the highest growth percentage in the country at 12 percent. Ontario has been Canada's fastest growing market for the last five years. Currently, Ontario has a wide variety of gaming. The province has casinos and has plans to open a large casino on Toronto's waterfront. The province also has dog and horse track gambling, as well as lotteries.
However, the fastest growth in Ontario may be from the province-owned online sportsbooks and casinos. Ontario also has an online lottery. Online gaming in Ontario is growing much faster than the other forms of gambling.
Quebec
Quebec had the second-largest gaming figures in Canada. While casino gaming in Quebec grew at an anemic 2 percent in 2017, online lottery sales and online gaming rose 5 percent. This is another indication that online casinos and lotteries will continue to grow stronger. On the other hand, the expectation is that on-site casinos will not increase their revenue.
British Columbia
Although British Columbia has a lower population than Quebec, its gambling revenue has outpaced Quebec's. Much like Quebec, the growth of casino revenue in British Columbia was also slow. The growth of casino revenue over 2016 was less than 2 percent. This may change when Parq Vancouver, a large resort casino, opens in the largest city in British Columbia. However, the casino industry has also had its share of issues, notably at River Rocks Casino. This casino has been involved in an ongoing money laundering scandal involving Chinese and Japanese gamblers. It has driven customers away from the casinos and has contributed to the lackluster growth in the on-site casino area.
Comparison With the United States
The United States and Canada are similar in size. However, they are far apart in terms of the amount of money that gambling brings in. It has been pointed out that Canada's revenue won't continue to grow unless its gambling continues to grow and evolve. The U.S. gambling market makes around $40 billion each year in casinos. It also makes about $30 billion in tribal casinos and about $80 billion in state and multistate lotteries. Clearly, when it comes to gambling, Canada has a lot to learn from the United States.
Disclaimer: All images are copyright to their respective owners and are used by USA Online Casino for informational purposes only.