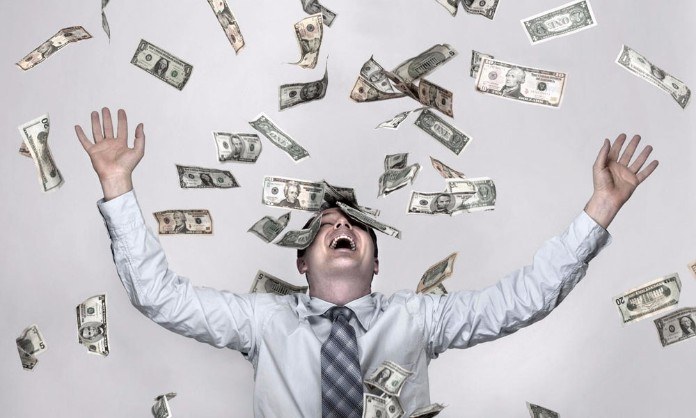 Kathy Gilroy is a well-known anti-gambling activist. But, when she scooped $25,000 after entering a sweepstakes at an Illinois gambling cafe, she didn't realize the attention her win would receive. As one of the state's most famous gambling opponents, Gilroy has had a hand in shutting down a number of "illegal" raffles, many of which were donating to charitable causes. So, it's hardly surprising her windfall is being viewed as hypocrisy by Illinois citizens.

Needy Causes Deprived of Charitable Donations
Gilroy has had a long-term goal of preventing the spread of legal gaming across the state, shutting down contests that were found to be operating outside state laws and speaking out against video-poker cafe expansion statewide. Some of these efforts have been highly controversial, especially the stoppage of a $1.6 million raffle that was to be held by the VFW (Veterans of Foreign Wars). A raffle for college students in need was also shut down because of not having the appropriate licenses.
Cafe Company on Other Side of Gilroy's Efforts
Not only was the sweepstakes win itself ironic, but the cafe in which Gilroy won the cash prize is part of a chain of restaurants that has frequently been on the opposite side of the gaming expansion debates. This makes Gilroy appear even more hypocritical. Stella's Cafe in Villa Park is operated by the Laredo Hospitality company, which has experienced the backlash of Gilroy's targeted efforts on several occasions. It is little wonder then that surprise and shock have been expressed in several quarters that someone who has had such a strong anti-gambling stance for a long time would enter a sweepstakes in the first place.
A Free, Legal Contest
Gilroy has responded to the criticism. While she admits the situation in which she has found herself is somewhat unusual, the fact the sweepstakes was entirely legal and free makes it completely different from all the other gambling operations that she so strongly opposed in the past.
Gilroy admits signing up to receive e-mails from Stella's Cafe, and it was through one of these communications that she learned about the free sweepstakes. She then went to visit the venue to collect free scratch cards. This eventually resulted in her becoming one of the finalists for the drawing — the prize is a Ford Mustang convertible. After she won the live drawing in December, Gilroy chose to take a $25,000 alternative cash prize instead.
A Show 'Of God's Grace'
While Gilroy says she did feel guilty at first about taking the money, which may well have been profits made at the expense of gamblers' losses, she finally concluded that, because the money was being taken from Laredo Hospitality's profits, there was no harm in accepting the prize. She also points out she discussed the situation with a pastor, and he informed her she was entitled to keep the money, telling her she shouldn't feel guilty but should see the win as payment for her volunteer work against the spread of the gambling industry. Gilroy believes her windfall is a result of "God showing his grace" on her.
Yet, there are also some elements of her win that could prove to be problematic because of her famed stance against gambling. For example, one condition of winning the money required her to sign an agreement that permitted Laredo Hospitality to use her photograph for any promotional purpose. Considering her past record as the public face of anti-gambling, it is unlikely the company will choose to use her image as part of its marketing campaigns!