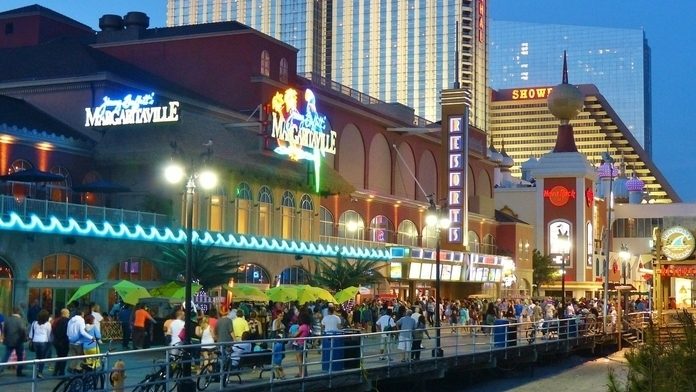 Atlantic City Casinos are extremely optimistic this year will be just as successful as last year. Having gone through a down period that lasted nine years, the casinos managed to make a major comeback in 2017. They saw a 2.4 increase in their rates. Mark Giannantonio, CEO of Resorts Casino, expressed his excitement to the Associated Press, stating, "We're very excited about the renaissance of Atlantic City. We think it's for real."

Future Investments
This coming summer, Atlantic City will move forward with its plans to add a Hard Rock Resort and Casino, which will then give the city a total of eight casinos. The plans don't stop there, however. A Colorado investment group is hoping to bring the number of casinos in Atlantic City to nine.
"The obvious concern is trying to determine whether Atlantic City can support two new casino floors. Some analysts called the five casino closures between 2014 and 2016 a "rightsizing" for the town." Giannantonio admits the openings could cause a "short-term blip."
The more positive outlook for the casino's future is because the U.S. Supreme Court is considering a repeal to a law that banned sports betting. If the ban is repealed, then Atlantic City will be allowed to follow through with plans to add sportsbooks to its casinos this coming spring.
Political Support
Frank Gilliam, the incoming mayor of Atlantic City has also expressed his excitement for the future of his municipality. He ultimately stated his excitement for the new year and beyond. He is more than optimistic that Atlantic City could be the "model" for the entire state.
"At the start of the new year, there is always optimism, and with more than $1 billion in investment, there is a reason for that in the city," said Gilliam. "We want the city to be successful, not just this year, but for years to come. We hope over the next five to seven years that we made the city the model for the rest of the state."
This is a wonderful period in history for Atlantic City, to say the least. The city has suffered greatly over the years. Property values fluctuated, the poverty rate increased greatly, and 11,000 jobs were cut from the casino industry. However, the future will see more than $800 million in investments for casino projects. Back in December, outgoing Mayor Don Guardian stated his enthusiasm for Atlantic City in 2018.
"In general, next year is going to be a very positive year for the city, I don't know how it can't be minus a hurricane," says Guardian. "You have more than 3,500 jobs that are coming, not counting Revel."
Only a Bright Future Ahead
Transportation analyst Don Mauriano feels the Hard Rock installation alone will help the city thrive in many ways.
"All things considered, 2018 shapes up as a very good year for Atlantic City if only because of Hard Rock," says Mauriano. "If anything significant is implemented at Showboat or Revel/Ten next year, AC may really be on a roll."
Brian Tyrrell, a professor at Stockton University in Galloway, says not only will Hard Rock be successful but Atlantic City as well.
"A new property certainly gives you a reason to come down," says Tyrrell. "If Hard Rock grows the market, it will help all properties."
Stockton University will also contribute to the city's success. It plans to begin the Gateway Project, which will not only provide South Jersey Gas with a new headquarters but its own campus. The facility will include housing for 500 students, as well as a parking garage and academic buildings.