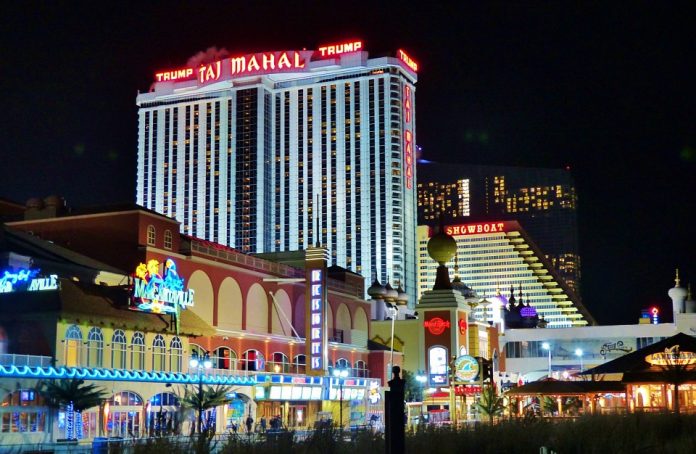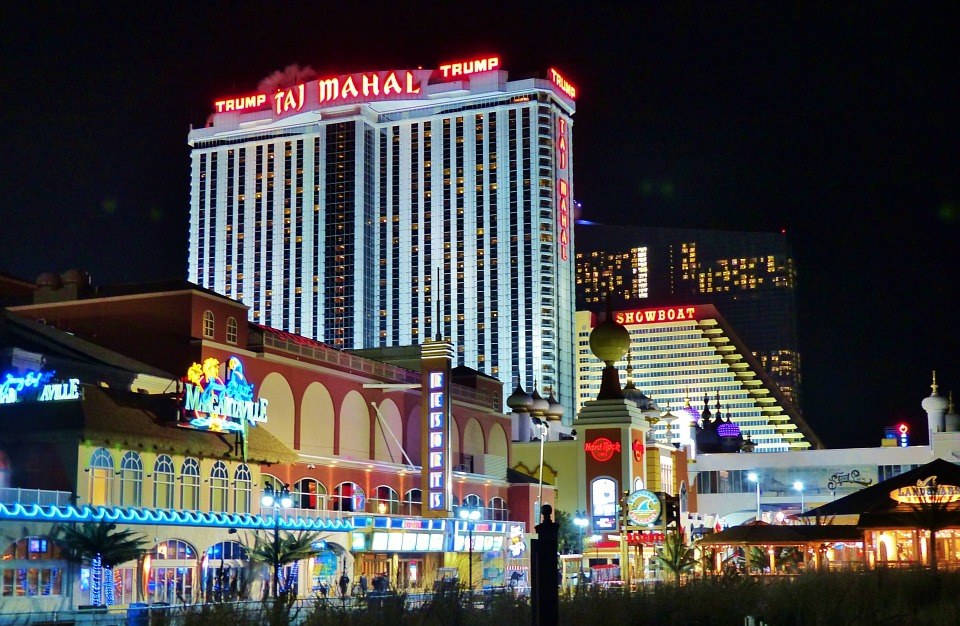 According to a new report by the New York Post, gambling alone is not likely to be enough to save Atlantic City from its woes. With two new high-profile casino properties set to open this Thursday, offering everything from hundreds of gaming tables, thousands of slots, up and coming sportsbooks and live entertainment, Steve Cuozzo for the New York Post argues that all the internal glitz and glamour won't be enough to save the ailing city.
Suffering from years of high crime and high unemployment, Atlantic City is less Disneyland with a beach and boardwalk and more decaying slum massively dependent on its casino industry to keep the city's life support going.
In Cuozzo's words, unless Atlantic City quickly learns from Las Vegas, integrating a host of attractions other than gambling, depending on gambling revenue alone is likely to be a sure-fire recipe disaster.
While the Atlantic City boardwalk offers up Steel Pier, outdoor cafes and a Ferris wheel, beneath the seemingly care free façade there's just not a lot going on, writes Cuozzo. Unlike the vivacity of the Coney Island Boardwalk, the predominantly white visitors to Atlantic City's seaside attractions seem more interested in moving between casino properties than taking in the local ambiance.
The massive and glimmering new casinos employ a model similar to certain third world economies, where the uber rich build palatial estates on hills overlooking seas of slums. In Atlantic City, the windows on the north facing rooms provide a glimpse of the real, and very troubled life in the low rises beyond, where violent crime, drugs and prostitution continue to be a blight on the city.  The abandoned houses and empty lots that line Pacific Avenue are a strange, if not even eerie testament to the fact that beyond the casino walls all is not hunky dory in today's Atlantic City.
Lingering ghosts
As the new Ocean and Hard Rock Casinos are set to open their doors, having returned hundreds of jobs to those who lost them when the monoliths, formerly the Revel and Trump Taj Mahal, went bust amid mountains of debt, ghosts still linger.
The Revel, which has now seen a $175 million face lift, and been rebranded as the Ocean Resort Casino, a Hyatt property, was a colossal failure in its first incarnation, costing $2.4 billion and lasting only 2 years.
The Hard Rock Hotel and Casino has risen from the ashes of the Trump Taj Mahal, sinking $500 million in an attempt to breathe new life back into a property that saw 17 years of financial problems and management blunders that ended it bankruptcy in 2016.
On top of the need for Atlantic City to overcome a strong legacy of failure, today's current market dynamics have changed significantly, with the younger generation of millennials looking at gambling as a side-line activity, not the main reason to venture to a specific resort destination. Millennials, the experts say, need and crave other forms of entertainment, making resting on one's gambling revenue laurels a risky proposition.
Las Vegas currently derives over two-thirds of their revenue from non-gambling related activities, including celebrity restaurants, amusement rides, concerts and health spas, something that Atlantic City, in using a gambling revenue first model, has turned a blind eye to. Despite the success to the Las Vegas model, Atlantic City casinos, in the words of Cuozzo, "resemble Vegas resorts in the pre-Steve Wynn era — giant gambling boxes with guest rooms and mediocre 'restaurants'."
The Hard Rock has brought in a celebrity chef or two but the top of its fine dining game is centred around Jose Garces, known as the Iron Chef, and his Amada restaurant in New York City, recently shuttered due to lagging business. Another fine dinning option is offered up in the form of American Cut, a steakhouse run by Marc Forgione, that only recently stopped serving lunch in midtown due to insufficient demand.
Online revenues both help and hurt
At the same time, as Atlantic City casinos have seen their online gambling revenues grow, that simply means more players are staying home, particularly when the weather is far from perfect, leaving the potential for high occupancy rates and both casino and city-wide concession revenues in the lurch.
If Atlantic City is to see a new hey-day, following the Las Vegas example is mission critical writes Cuozzo. Turning Atlantic City into a Disney style, all-inclusive family resort, with entertainment taking precedence over gambling is the real key to the city's revival, writes Cuozzo.
How to go about this? In Cuzzo's opinion, tearing down the asbestos ridden Trump Plaza and razing the Atlantic Club to pave the way for entertainment venues might be a good first step.
Billionaire real estate mogul Carl Icahn had planned to take down the Trump Plaza this Autumn, but now those plans have been put on hold once again as the billionaires do some horse trading. Meanwhile the Atlantic Club is in complete disrepair with no potential bidders for the property in sight.
At the same time, even after five of Atlantic City's 12 casinos were shuttered between 2102 and 2014, one casino is still thriving. Built in the marina district of Renaissance Point, not on the boardwalk, the Borgata has based its business on the Las Vegas model, offering a wide selection of quality family entertainment and restaurants. To date, the Borgata remains Atlantic City's most successful venue, pulling down $290 million in profit, and even as other venues have been taking a hit in the first two quarters of 2018, still managed to stay well in the black.
To quote Cuozzo, "Yes, the two new casinos will turn the lights back on in dark empty properties. But Atlantic City must start thinking outside the "gaming" box if it's ever going to hit the jackpot again."
Disclaimer: All images are copyright to their respective owners and are used by USA Online Casino for informational purposes only.