Gambling companies could be obligated to provide bettors with software that blocks them from gambling, free of charge. The software would come under proposals that would be considered by gambling regulators.
The Gambling Commission recently organized a call for evidence exploring ways to make vulnerable gamblers safer. Changing the code of practice for the gambling industry could keep gambling addicts from being exposed to temptation, after the weaknesses of these gamblers are identified.
Consideration proposals include making online casinos and bookmakers to pay for tools that will permit gamblers to block themselves from gambling. This will strengthen self-exclusion programs and keep some bettors from going into serious debt. The regulations come amid a broader crackdown of regulations in the gambling industry. The regulations include more detailed checks for age verification and new rules from the Advertising Standards Authority. These regulations will keep gaming operators from targeting children.
What Executives Are Saying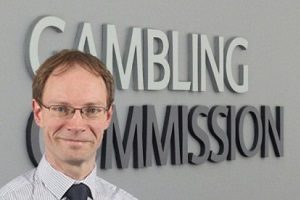 Paul Hope, the executive director of the Gambling Commission states, "The proposed changes are intended to accelerate progress in protecting consumers and preventing them from experiencing gambling-related harm. Making gambling fairer and safer is at the heart of how we regulate, and better customer interaction […] and facilitating readily available blocking software are all part of this."
Matt Zarb-Cousin, director of Gamban, a blocking software firm and a gambling campaigner, also stated: "people who self-exclude have already experienced a great deal of harm, and in many cases have lost all the money they have access to. So at an absolute minimum they should be prevented from gambling and assisted with the cost of measures designed to do that, such as blocking software."
The Gambling Commission is also looking for opinions on how to make customer interaction better. This will ensure that employees of gambling companies are intervening when they recognize problem gambling signs.
Earlier in February 2019, The Guardian revealed that the staff at Ladbrokes is provided with incentives to increase the amount that gamblers feed into slot machines. The employees were also encouraged to sign bettors up for online accounts. This information concerned campaigners and MPs, since Ladbrokes' actions could be a conflict of interest. The staff is instructed to step in when problem gambling is detecting, but also encouraged to influence gamblers to bet as much as possible.
The Gambling Commission referred to one of its recent reports concerning these issues. The commission stated that the reported uncovered how companies failed to communicate with gamblers who were showing clear indications of harm where there is no evidence of customer interaction. The Commission will also consider whether changing dispute methods is necessary. There are times when gamers are at odds with a gambling company and may complain about a betting outcome. A decision by the Commission could force gambling companies to use independent dispute resolution bodies that meet commission standards.
Gambling Addiction In the US
Gambling is available at several locations in the United States from casinos to several online websites. There are even mobile apps that are designed for gambling, which makes it easy for people to gamble at home. Individuals can place bets with credit cards, bitcoin, PayPal or apps for money transfer. The ease in finding gambling venues and opportunities has led to an increase in gambling addiction in the United States and around the world.
Problem gambling can also be compulsive and becomes emotionally addictive. This is similar to substance addictions, which is why supportive treatment is necessary. According to the North American Foundation for Gambling Addiction Help, about 2.6% of the population in the U.S. has some form of a gambling issue. Gambling costs about 6 billion dollars every year, which affects both citizens and the country's economy.
Disclaimer: All images are copyright to their respective owners and are used by USA Online Casino for informational purposes only.