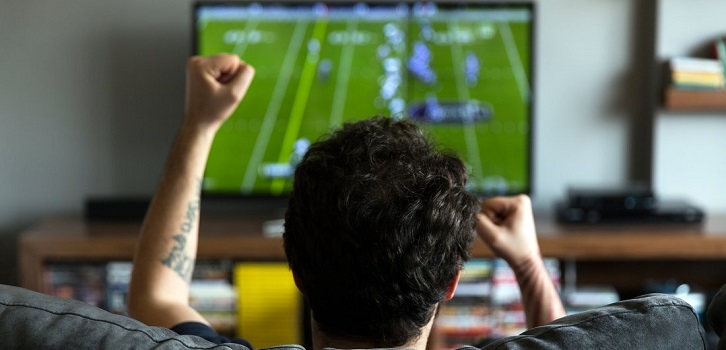 After years of technological challenges, the broadcasting industry is finally looking up. Live sports is a strong suit when it comes to broadcasting. Several interactive features are being introduced to the broadcasting world, and legalized sports betting is increasing in popularity.
Legal Sports Gambling
A recent decision by the U.S. Supreme Court made way for states to make sports gaming legal. However, bettors have to gamble within the borders of their respective states. Five states have already made sports betting a legal practice: Delaware, New Jersey, Mississippi, West Virginia and Nevada. The results are pretty positive so far. Since the Supreme Court has legalized sports gaming, casinos in New Jersey have collected $336 million in wagers.
Betting and The NFL Season
The NFL season starts in September, and betting at the start of the season accounted for over 50% of the money that has been collected in New Jersey. It was projected that October would bring in even more money, since this was also the start of the NBA season and the baseball playoffs. Mike Raffensperger, the chief marketing officer for FanDuel Group confirmed this. FanDuel is a fantasy sports site that has become part of Paddy Power Betfair, an international gaming company. New Jersey could be a big market for sports betting, since the state has 9 million residents. Millions of people in the area are also passionate sports fans. New Jersey is also near other sports fan hubs like NYC and Philadelphia, which is another reason why sports gaming will likely be ahuge business.
Raffensperger also stated that "up until June, the market was Nevada, with about $4 billion to $5 billion a year."  He also shared that revenue from sports betting is around $250 million annually. He estimated that the "mature mark in New Jersey is two to three times Nevada." His is a clear indication of how lucrative sports gambling will likely be, especially since Nevada was long considered the gambling hub of the U.S. Nevada is also one of the world's most popular places to gamble in the world, since Las Vegas attracts gamers from everywhere.
How Gaming Can Change the Business of Sports Media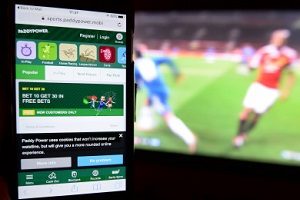 Most people would agree that the increase in sports consumption via television and online is increasingly popular and will continue to rise. More fans are tuning into games, and are able to access scores and information about their favorite athletes online. History also indicates that when people bet on a sports event, fans will be more attentive to each part of the game. Betting also makes people watch more games, which brings in more money for sports leagues.
A study conducted by Nielsen Sports commissioned by the American Gaming Association indicates that sports bettors comprised 25% of the television audience for the NFL in 2015. The viewers also accounted for 47% of all game minutes viewed. The study also showed that sports bettors watch twice as much sports coverage as non-bettors. So, it's only logical that making sports more accessible for gamers will increase their likelihood of watching sports.
Brad Humphreys, a West Virginia University sports economist stated that this is a "huge deal…how huge it is depends upon how quickly states move and how many states move to legalize sports betting."
The Future of Sports Betting
Eventually, the legalized sports gambling industry will grow, but no one is completely sure about the impact or scope of the growth. In Nevada, nearly $5 million was spent on sports betting. However, this figure is reduced due to the amount of money that was bet illegally. The total amount of sports betting is believed to be anywhere from tens to hundreds of billions of dollars.
Disclaimer: All images are copyright to their respective owners and are used by USA Online Casino for informational purposes only.