World-renowned casino operator Caesars Entertainment Corporation is saying farewell to its Chief Executive Officer Mark Frissora despite an increase in profits.
Just last week, Caesars reported revenues just under $2.2 billion over a three-month period, more than doubling profits compared to the figures from 2017. Total net profit for the 2018 quarter was up over $100 million, showing growth in comparison to last year's third quarter.
The financial waters have been quite murky, following the company's 2015 file for bankruptcy of its main unit, Caesars Entertainment Operating Co (CEOC). Fortunately, Frissora was a key figure in helping dissolve company debts after a complex restructuring process.

Crunching the numbers
Following Caesars' acquisition of Centaur Entertainment earlier this year, which includes Indiana-based casinos, revenues were up 2.9% after adjusted earnings.
However, just last week, Caesars' stock shot up a significant 8.8% on Thursday, and was up an additional 7.7% the following day. Experts believe that this is the result of CEO Mark Frissora's imminent exit from the company instead of his ability in balancing numbers.
Investors are likely taking advantage of Frissora's resignation, which the company announced would take place 8 February 2019. Despite the news, Caesars has not yet declared a successor, but board members are working on finding a suitable candidate.
Bouncing back
Regardless, the company is bouncing back, with Caesars brass releasing a statement:
"The board of directors thanks Mark for his instrumental role in leading the company through a challenging period and setting Caesars on a course for sustained, long-term growth and value creation," Caesars announced in a release.
"Under Mark's leadership, the company has significantly improved margins and profitability while simultaneously increasing customer and employee satisfaction. We are grateful for his leadership and numerous contributions and are optimistic for the future."
In the works
News of Frissora's exit came last week literally minutes after Caesars announced a new 15-year partnership with the future Las Vegas Stadium, which will become the home of the NFL's Las Vegas Raiders. The Caesars-branded stadium will feature a 50-yard line luxury suite and marketing signage.
Frissora did not announce his plans post-CEC. Regardless, Caesars Entertainment is currently following through with its goals of venue expansion, as it is set to open its casino-less Bluewaters Hotel Resort on 15 November in Dubai.
In the spotlight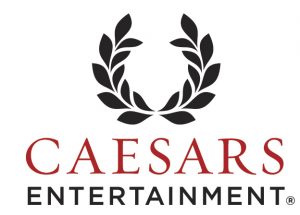 The soon-to-be former CEO of Caesars, fell under the media spotlight in September of this year when Tilman Fertitta, owner the Golden Nugget brand, approached Frissora with a plan for a reverse merger that would have included Caesars absorbing the famed Golden Nugget casino. Caesars ultimately refused the offer.
Caesars surprised analysts with positive numbers this quarter. Frissora, who took over as CEO following Gary Loveman's resignation despite a filing of "inappropriate accounting decisions and the failure to disclose information to an effective review" concerning Frissora's relationship with the automobile rental giant Hertz Global Holdings.
Disclaimer: All images are copyright to their respective owners and are used by USA Online Casino for informational purposes only.