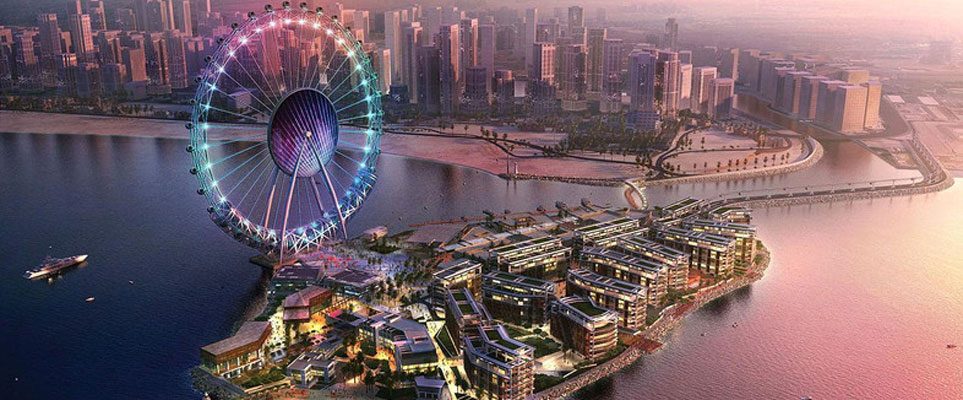 American entertainment company Caesars Entertainment Corp. will be expanding its reach by building two sophisticated Caesar Palace hotels and a beach club later this year at Bluewater Island in Dubai.
The City of Gold will be the home of the recognized Las Vegas hotels. It will have a portion of the private beach, and the hotels will take up 450 meters of land.
Caesars Entertainment Corp. and Meraas, a Dubai-based company, are working with 1,500 local and international developers to reach the goal of having the new locations open to the general public by the fourth quarter of 2018.
The new hotels will be named the Caesars Place Dubai and the Caesars Palace Bluewaters Dubai.
Furthermore, Caesars will be tweaking a few things in its soon-to-open hotels because there will not be any casinos on the premises.

Hosting a big event
Caesars hotel in Nevada has been recognized for playing host to some of the biggest boxing fights in history and has provided fans of all ages with their entertainment needs.
Among of the sports personalities who have competed in a Caesars Hotel were Muhammad Ali, Sugar Ray Leonard, Marvin Hagler, Evander Holyfield, Riddick Bowe, Shane Mosley, Shannan Taylor, Michael Moorer, Wladimir Klitschko, Roberto Duran, and Larry Holmes.
Other distinguished performers who have performed in the Sin City location include Celine Dion, Frank Sinatra, Dean Martin, Rod Stewart, Shania Twain, Tony Bennett, Julio Iglesias, Harry Belafonte, Lena Horne, Elton John, Diana Ross, and Mariah Carey.
Additionally, the place also served as a haven for professional wrestling fans hosting critically acclaimed pay-per-view events, such as Wrestlemania IX in 1993 and WCW Monday Night Nitro.
According to a report on the United Arab Emirates news website, The National, there is a pretty good chance of Dubai's Caesars Palace hosting the same international event.
The report added that the opening of Caesars in Dubai would help boost the tourism of the city, which is directly in line with its program, which is known as the Dubai Tourism Vision 2020.
Dubai Tourism Vision 2020
Approved by Sheikh Mohammed bin Rashid Al Maktoum, UAE prime minister and vice president, Dubai Tourism Vision 2020 aims to attract at least 20 million visitors every year to the city by highlighting its distinctive tourist spots and iconic places through 2020.
Dubai, which is ranked as the fourth most visited city in the world, has been initiating the continuous development of its infrastructure to be able to complete its goal of raising Dubai's status as quickly as possible.
Moreover, the whole objective of the Dubai Tourism Vision 2020 is to elevate Dubai to the top of the most visited places in the world.
Besides the establishment of Caesars Hotels, Dubai recently opened to the public the blockchain technology to help the B2B market. In addition, it also altered some of its policies regarding the approval of visas to attract more tourists and achieve its goal on or before 2020.
Furthermore, Dubai also unwrapped two high-powered digital tour applications to the public known as the Metro Moments and Al Fahidi Architecture Tour. Both applications are available in the App Store and Google Play Store and can be used by foreign tourists as a guide when visiting Dubai.
Other Companies
Aside from Caesars, other companies that have invested within the city include Schon Properties and Al Hamad Group, which joined forces to help establish an $870 million project known as the iSuites. These are expected to open in the second quarter of 2020. The project is also being co-cosponsored by Meraas.
Disclaimer: All images are copyright to their respective owners and are used by USA Online Casino for informational purposes only.