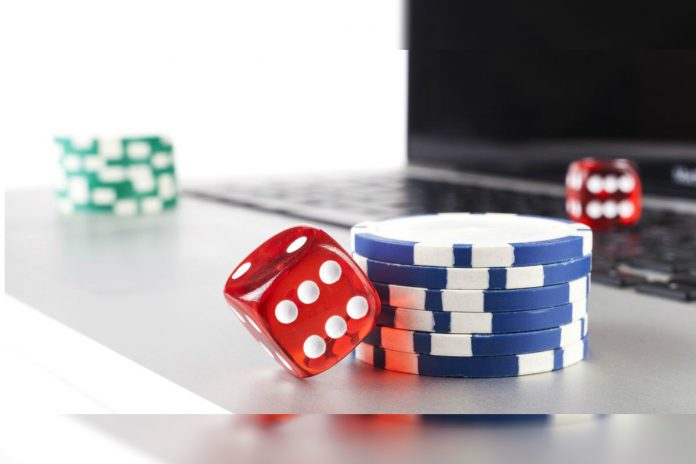 Since Cambodian Prime Minister Hun Sen pulled the plug on Chinese online casinos in Cambodia, a mass exodus has begun. The change in law also resulted in mass arrests and the deportation of criminals operating fake online casinos as scams.

Boom
The Cambodian towns of Sihanoukville, Bavet and Poipet, were favorite haunts of Chinese nationals running casino businesses targeting Chinese gamblers. In towns like Sihanoukville, many problems arose in the land-based casino sector when the Cambodian government gave out 163 casino licenses like candy. Shortly thereafter, the criminal element crept into town in the form of Chinese triad gangs.
Entire sections of Sihanoukville became little Chinatowns almost overnight, and thousands of Chinese nationals ran both legal and illegal casino action. And the Chinese triads took their percentage. The Chinese government even set up a local consulate to help its expat citizens living there. 
On the border town of Bavet, a different beast reared its ugly head: scam online casinos. These fake online casinos did not offer fair gaming in a secure environment; rather, they targeted gamblers in mainland China, stole their personal details, and scammed them to the tune of millions.
Luxury hotel towers housing the New Chinese casino bosses sprung up almost overnight, and Lamborghinis and Bentleys were seen cruising the crowded streets. One such luxury apartment tower charged more than $1,000 per month per room, while the average yearly wage of locals sits at around $1,300 per year.
Busted!
Cambodian police have had their hands full with land-based casino crime, but Cambodia finally said 'enough is enough' after reports of major scams from online casinos, which are much harder to police. After the law banning online casinos in Cambodia went into effect, it was still business as usual.
But then the Chinese authorities got involved. As part of their global anti-gambling dragnet, China has gone after both legal and illegal casino activities operating outside of mainland China, where gambling is illegal. Since the majority of gamblers traveling to countries like Macau, Hong Kong, Cambodia, and the Philippines are Chinese nationals, China is not amused.
In a series of busts orchestrated by governments of China and Cambodia, hundreds of Chinese criminals operating scam casinos has been arrested and mass deported.  On August 15, the Cambodian police arrested 127 Chinese nationals in Sihanoukville, and last week arrested 150 Chinese nationals in both Sihanoukville and Bavet. The suspects were loaded onto two specially chartered flights to face criminal charges in China.
Like a domino effect, online casino licenses in Cambodia were pulled overnight, and many of their operators began fleeing Cambodia like rats leaving a sinking ship. Up to 10,000 Chinese nationals operating casinos in Cambodia have crowded the airports and roads trying to get out of town. The message was clear: get out or get arrested.
Analysis
Time to take out the trash. Cambodia is learning a hard lesson. After legalizing gambling only a few years ago, they made the mistake of issuing licenses pell-mell without any regulation or oversight. The lure of quick cash via casino licenses must have been a juicy carrot dangling before them.
Gambling and casinos bring massive amounts of money to regions where they are allowed. Just look at Las Vegas and Macau. However, in the early years of Vegas, organized crime played a large role in its development, and state and federal government agencies had to purge the city of gangsters.
We've said it before, and we'll say it again: Come on, China! Legalize gambling already! Just Do It! Your people are natural born gamblers, and they WILL get their game on. The wealthy ones will get on private jets for high-roller junket tours to Macau or Hong Kong. The middle class ones will climb on cheapo planes to dodgy destinations like Cambodia, where they'll be beaten, robbed, and maybe even killed.
China, we're going to keep beating our gambling drum until you dance the Watusi in perfect step with the Million Dollar March to the casinos. Legalize it! Don't criticize it! Keep most of those eager Chinese punters at home, where you can get most of the money!
And then we can finally stop writing news articles about shirtless, tattooed, Chinese triad gang members terrorizing the Cambodian streets, and get onto stories about Yakuza gang members with much better tattoos chopping off their little fingers behind Japanese IR casinos. #TattoosMatter
Disclaimer: All images are copyright to their respective owners and are used by USA Online Casino for informational purposes only.