The party is finally over in Sihanoukville, Cambodia. The quiet coastal resort town quickly exploded into a Chinese gambling mecca, became rife with crime, and finally had to face the music. After a series of overdevelopment, disasters, and crime ripped through Sihanoukville, the Cambodian government, with China's assistance, have begun to shut down the entire casino industry.

The Boom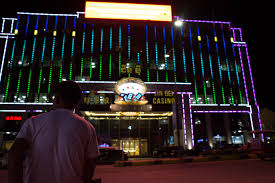 Sihanoukville before the casino boom was just a watering hole for wayward western backpackers. Cheap drinks on a beach drew a large number of youths looking for affordable adventure. One documentary producer recalls the scene before the boom.
Director and producer Robert Lieberman's impression of Sihanoukville was slightly less than flattering: "The city felt rather dumpy and the waterfront was a line of shabby honky-tonk bars filled with backpackers and college age white kids drinking," he said.
But after Cambodia decided to cash in on the Chinese gambling tourism boom happening in Macau and elsewhere, things got out of hand quickly. After handing out 163 casino licenses all at once, a huge number of land-based and online casino companies sprang up almost overnight.
Sihanoukville was suddenly transformed into a swirling den of vice and corruption which rapidly grew out of control. Many of the Chinese-run casinos were operated by organized crime gangs like the Chinese triads, and a massive crime wave ensued. Gamblers accused of cheating or carrying unpaid debts were kidnapped, beaten, and some were even killed.
The Bust
The Chinese-run casinos were staffed with Chinese nationals, and a Cambodian Chinatown grew out of the casino boom. But soon the crime got out of hand, and as if moved by an invisible hand, Mother Nature got involved. A Sihanoukville casino construction site collapsed on June 22, leaving 28 workers dead and 26 injured. The collapsed building resulted in the arrest of the Chinese owner and 5 Chinese nationals, and drew the attention of China.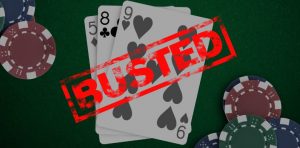 Mother Nature wasn't finished. During the yearly rainy season, Sihanoukville suddenly became a flood zone when torrential rainwater had nowhere to drain. Overdevelopment led to a fatal flaw in its infrastructure: all of the miles of concrete covering the boomtown had been built without consideration for flood drainage.
Another casino had to be shut down due to gross violations of environmental laws, when authorities observed raw sewage running from a resort directly into the sea.
And if these problems weren't enough, Cambodian authorities were ill-equipped to deal with Mandarin-speaking casino staff and Chinese gamblers, and they had to look to China for help. The boomtown and its resulting population explosion led to estimates of 300,000 Chinese workers in Cambodia. China set up a consulate in Sihanoukville to deal with the issues of their expat citizens.
But the biggest blow to the casino boomtown came from China. As gambling is illegal in mainland China, many Chinese gamblers flock to gambling havens like Macau and Sihanoukville for their betting action. The resulting drain of Chinese money (and rampant money laundering run by triads and VIP junket tour operators) led to swift action by China.
China had already invested billions in Cambodia to bolster their industry and economy. Before the casino boom, China was pursuing offshore oil development in Cambodia, plus a $2 billion highway linking a deep water port to Phnom Penh.
The Final Nail in the Casino Coffin
China led several raids in Cambodian casinos, leading to arrests and extradition of hundreds of criminals. After the online casino industry was shut down in Cambodia, criminal gangs continued to run illegal online casinos.
Finally, China said 'enough is enough.' As they had invested billions in Cambodia, only to see it turn into a swirling cesspool of crime and dirty floodwater, they threatened to pull all their investments from the region.
Pressured by China, Cambodian authorities banned online gaming outright, and promised not to renew any of the land-based casino licenses. The casino licenses expire on December 31 of this year, and the resulting ban has led to a mass exodus of Chinese expats. Within a period of only 2 weeks, 120,000 Chinese nationals left Cambodia.
And they left high rents, traces of triads, crumbling casinos, and a burst bubble economy in their wake.
Disclaimer: All images are copyright to their respective owners and are used by USA Online Casino for informational purposes only.