Casinos all over the world have had problems with money laundering. They have been seen for decades as locations for money laundering because of the amount of money they take in and give out daily, all in cash, sometimes without names or locations. Because of the amount of cash that changes hands, criminals use casinos to clean their money, which is usually used for drug dealing or other criminal activities.
Security and police departments all over the world where casinos operate have been working to eliminate money laundering whenever possible. The provincial government in British Columbia has filed a lawsuit against a known international money launderer in order to keep the casino chips that were seized from him in May as a permanent forfeit to the government.

The River Rock Casino Incident
In May, a woman was detained after she arrived at the Vancouver International Airport. She was stopped by the Canada Border Services Agency as she entered the country with a suitcase containing $20,000. The woman told police she was bringing the cash to Dan Bai Shun Jin, a 55-year-old Australian national, who had been arrested before on money laundering charges in several locations around the world. Jin was found at the River Rock Casino in Richmond, British Columbia, and arrested on warrants from Nevada. At the time of his arrest, Jin had $75,000 worth of chips, which were confiscated by the Canadian government. Jin's warrant out of Las Vegas stated that he allegedly committed fraud. He allegedly took $1.4 million in another money laundering operation.
Jin's Record of Money Laundering and the Suit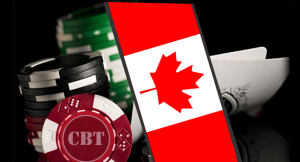 The Canadian government has stated that it has enough evidence to keep the chips seized, and its defense is that Jin has been operating an illegal money laundering scheme in the United States, Canada, China, and Australia. The Canadian government has stated the $20,000 in cash seized from the woman at the airport and the $75,000 in chips seized from Jin are evidence to be used in illegal criminal proceedings. It also stated documents that were confiscated from Jin indicated he was trying to acquire property as a means to continue to launder money while paying no income tax because he has not reported any income for years. At the time of his arrest, Jin was living at the casino.
The Royal Canadian Mounted Police has also released information about Jin's international activities. Jin is currently being held in Canada in immigration detention, pending extradition hearings to determine which country to send him to first to face charges.
Australia wants Jin to stand trial as part of a huge $850 million gambling and money laundering ring at a Melbourne casino from 2005 to 2013. Jin apparently not only gambled himself but encouraged other people to gamble as well in order to launder money from gangs based in China. Australian authorities also have filed court documents that state Jin's money laundering scheme extended from Australia to Macau and Singapore. At this time, there are active warrants, as well as cash seizures, for Jin in Canada, the United States, Australia, and Singapore.
It remains to be seen where the first court proceedings against Jin will be conducted. What concerns investigators and casino operators, however, is that it is very difficult to trace cash and cash payments in casinos. So, until casinos can figure out a way to monitor cash more effectively, or install cashless systems, money launderers will continue to take advantage of them. What is certain is that Jin will most likely not be gambling in a casino anytime soon.
Disclaimer: All images are copyright to their respective owners and are used by USA Online Casino for informational purposes only.