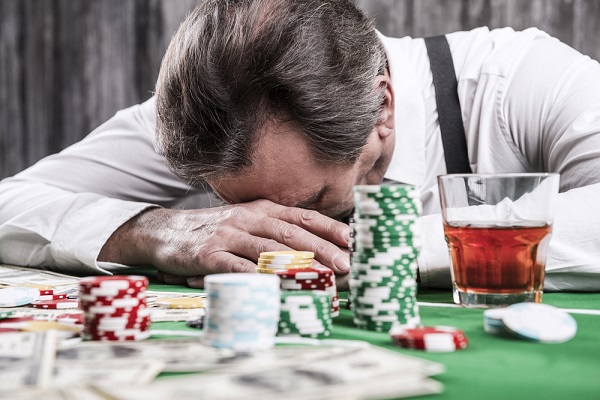 A gambling addict who was placed on the self-exclusion list was contacted by a casino to collect a prize of about $140. But, problems arose when the online casino asked him to collect his earnings.
Reaching Out to a Self-Excluded Member
After losing $40,000 over the course of two years, Andy Fowler realized he may be addicted to gambling. Fowler then decided to sign up on the self-exclusion database, particularly from LeoVegas, an online casino. However, things quickly became uncomfortable for Fowler after he received a text from the online casino requesting he get back to the site to claim his $140 prize.
According to U.K. Gambling Regulations, once a gambler has excluded himself or herself, casinos are not to contact the person for any reason. Players can stay on the list for five years. During those five years, casinos cannot present any kind of promotions or content that would otherwise entice the players back into the world of gambling. Fowler said even though he couldn't spend the prize money on LeoVegas' website, he could've spent it anywhere else with no problem, according to Cetusnews.
"I'm a recovering addict. I couldn't have gambled with them, but I could have put that money on to any other betting site," Fowler said.
No Harm Intended
Although LeoVegas reached out to Fowler, the site made sure to clarify it had no ill intent. The online casino, which has been around since 2015, says it only meant to notify Fowler of his winnings. He had entered a contest right before placing himself on the self-exclusion list.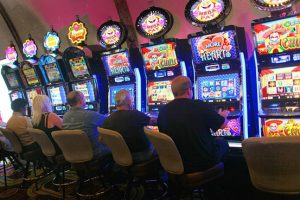 The site added it didn't mean to send any kind of advertisement to self-excluded members and it truly believed it was acting appropriately and within the U.K. regulations. The online casino said in a statement:
"Our responsible gaming procedures are in line with the U.K. standards in this case."
"The communication sent out was simply a notification of winnings due to an entry in a prize drawn prior to the self-exclusion, and not in any way promoting our product."
What's Next for Self-Exclusion
A series of investigations are underway for 17 gaming operators. The operators reportedly have failed in their attempts to prevent money laundering or make sure their gamblers are aware of any potential addictive behaviors they might be exhibiting.
The U.K. Gambling Commission could potentially take away the operators' licenses should evidence show they have not been conducting operations properly. The commission sent out a notice to each online casino or iGaming site to reiterate the importance of regulating operations within appropriate guidelines. If one of them is shown to have broken any violations, very serious consequences will be brought upon them.
According to The Guardian, Sarah Harrison, chief executive of the Gambling Commission, says it's very important that operators consider the well-being of their consumers.
"It is vital that the gambling industry takes its duty to protect consumers and keep crime out of gambling seriously."
She adds that the commission will continue to stay vigilant about incidents like this to continue to protect players.
"The action we are taking to examine online casino operators' compliance with money laundering and customer interaction requirements is just one example of how we will be relentless in turning that vision into reality."
As for Fowler, what makes matters worse is the fact the iGaming operator reached out to the self-excluded member only two weeks after he signed up on the list. While LeoVegas says the intent was completely harmless, the situation only fuels the current state of the online gaming market.
Disclaimer: All images are copyright to their respective owners and are used by USA Online Casino for informational purposes only.