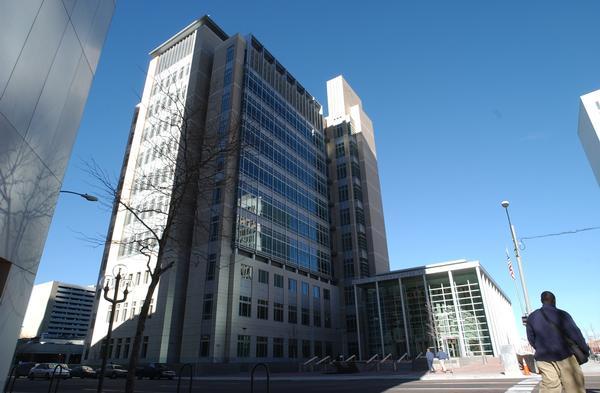 A former employee of Wildwood Casino in Cripple Creek, Colorado, is suing the casino for wrongful termination and failing to provide a safe work environment. The victim, along with several other female employees of the casino, were all targeted and regularly harassed by the same man for months, while the casino failed to act. The casino then fired the woman without explanation.

Scary Larry
Laurence Earnhart was a regular patron of Wildwood Casino, and along with gambling, he regularly sexually harassed the female employees of the casino. After reports by employees of being grabbed by the crotch and other inappropriate touching, Earnhart earned the nicknamed "Scary Larry" from the casino employees.
During his month-long campaign of sexual terror, the casino would not ban him for his behavior. Several employees and witnesses complained to the casino management, but nothing was done. On one particular evening, Scary Larry "pushed his face into a casino employee's breasts" and later harassed the plaintiff in the case.
Larry Banned, Victim Fired
After the plaintiff in the case finally reported Scary Larry to the police, the casino took action. But it was not the action the victim had expected. Larry was in fact banned from the casino, but shortly thereafter, the victim was fired.
According to a statement in the lawsuit, the victim was "singled out, isolated, unnecessarily scrutinized, blamed for systematic problems by the casino, and set up for failure, so that she would be forced out of her employment."
Analysis
Oh. Em. Gee, people. Didn't you get the memo? The subject line was #metoo. Here's the recap: sexual harassment is no longer acceptable. In fact, armies of prominent men have been mowed down for their unauthorized sex attacks. Wynn, Spacey, Weinstein, and most stand-up comedians out there – all neutered for not keeping it in their pants.
And yet some casinos think it's ok to allow this grabasstic behavior from their drunken customers. Hint: if one of your customers is called Scary Larry by all of your female employees, you might just have a problem.
But in the age of toxic masculinity, some people like Scary Larry still think it's ok to grab women by the crotch. What kind of role model did this sexual predator have? And casino managers must have had the same coach. Somebody must have told them that it is not only ok to grab a woman by the crotch, but "they let you do it."
Disclaimer: All images are copyright to their respective owners and are used by USA Online Casino for informational purposes only.