More evidence of crime has emerged via leaked video of bricks of cash exchanging hands illegally in the Crown Casino in Melbourne. In spite of the new evidence, Crown continues to deny everything, even as their workers have decided to go on strike.

If It Quacks Like a Duck…
Whistleblowers have given testimony to the regular and ongoing crimes and gross violations of gaming regulations at the Crown Casino in Melbourne, yet the crimes continue.
Recent testimony given after an anonymous tip from a limousine driver sparked interest in Australian parliament. MP Andrew Wilkie called for a royal commission and an official inquiry into the Crown as a result of repeated reports of wrongdoing. Whistleblowers on the staff of Crown have reported crimes of illegal immigration, human trafficking, drugs, prostitution, and violence toward women.
Regardless of multiple accounts by eyewitnesses, the Victorian Commission for Gaming and Liquor Regulation (VCGLR) has been apparently powerless to put a stop to the ongoing allegations of crimes. This has prompted various members of Australian parliament to call for a full royal commission to investigate.
The latest evidence is hard to refute, as it comes directly from the Crown's own security camera footage. In the leaked video footage, various individuals are seen exchanging large bricks of cash (wrapped in shopping bags) for high value chips. An unknown man can be seen handing over hundreds of thousands of dollars on camera.
The money laundering was carried out inside a special room for VIP high rollers from China, operated by Suncity junket tours. When large amounts of currency is exchanged for casino chips, it can later be cashed out for another form of currency, thus 'laundering' the original money without a trace or paper trail.
Ducks in a Row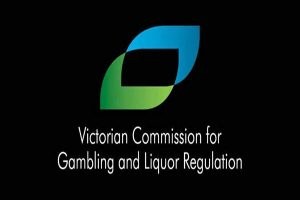 The latest video evidence was leaked by 3 VCGLR gambling inspectors who spoke anonymously. One whistleblower described the evidence with his voice obscured for his own protection.
"You see people coming in with bags of money, cash, it's a junkets room, it's specially designed for people that come in from overseas, the Suncity room at Crown," the anonymous whistleblower explained.
In 2017, the VCGLR tried to close down the dedicated Suncity VIP room at Crown – with no result. The allegations of Suncity's ties to organized crimes fell on deaf ears, as the Suncity room remains open for business. And business is good. Gaming inspectors estimate that millions of dollars in cash have been laundered through the Crown.
The Crown denied any wrongdoing, claiming that the video only shows legal tender being exchanged for casino chips, which in itself is not illegal.
However, in light of recent allegations of Crown connections to Chinese triad and other organized crime, several MPs and gaming inspectors are calling for oversight.
Worker Walkout
While Crown continues to deny all claims of wrongdoing, it has to plug another leak in the ship: thousands of Crown staff and supporters marched in Melbourne, protesting the working conditions at Crown.
Crown workers are fighting for better pay and job security, and are in the last phase of a decision which will result in a general strike. If workers walk out before the upcoming Spring Racing Carnival in Melbourne, Crown would feel the financial pain.
While workers complain of lack of hours and forced part-time status, Crown comes back with the usual rhetoric.
"Like many other employers in the hospitality industry, we provide a flexible workplace which caters to thousands of staff who prefer to work on a part-time or casual basis as it gives them the flexibility to pursue other work, study or family opportunities," a Crown spokesman said.
Chinese authorities have been also been engaged in a longstanding battle with VIP junket tour operators which ferry Chinese high rollers and their millions out of the country. Once the Chinese money has been converted into the local currency of casinos in Macau, Hong Kong, Cambodia, or Australia, the money disappears without a trace.
It remains to be seen whether or not Crown will face the music.
Disclaimer: All images are copyright to their respective owners and are used by USA Online Casino for informational purposes only.