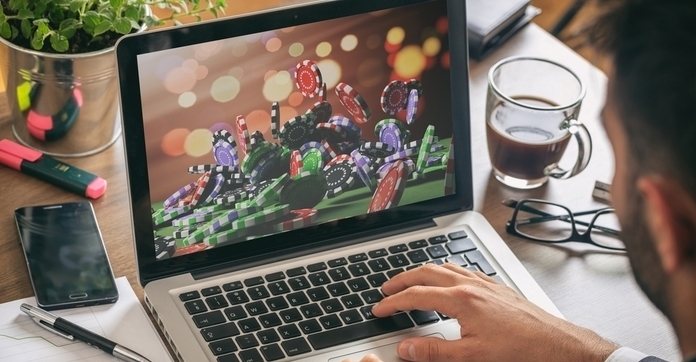 A Danish court has ruled that local Internet service providers must block 24 unlicensed gambling websites in Denmark.

Illegal Operations
The Danish Gambling Authority or Spillemyndigheden, vocalized concern last year over illegal gambling sites operating online in Denmark. It noticed the sites, which offered sports betting and casino gaming, were not only unlicensed but were also aiming to capture the attention of minors.
The regulators then requested that local Internet service providers, or ISPs, block access to the 24 sites because they were not authorized to operate in Denmark. However, Internet providers ignored the request, leaving the regulators to take the issue to court.
A Fair Ruling
The court ruled in favor of the Danish Gambling Authority at the end of January 2018. The Internet service providers were ordered to block all the gambling sites that did not have a license to operate in Denmark.
Regulations on current gambling laws in Denmark were initially enforced back in 2010. The law, which officially began in January 2012, allowed operators with the proper licensing from The Gambling Authority to operate in the country.
Operational Boundaries
While Denmark is the only region in Scandinavia to have welcomed international operators, other nations, such as Finland and Norway, are not very keen on opening their markets.
Right now, Finland and Norway only give access to operators within the country that have permission to offer gambling service to patrons who are local. Lawmakers in both countries have made it clear that they do not intend to change their current gambling regulations. They said the laws are the best for patrons when it comes to protecting them. Because Finland is a part of the European Union, there is the chance that, at some point, there will be forceful requests concerning change within its current gaming regulations. However, Norway is not a part of the European Union, so its government has the last say in what happens to Norway should authorities press for change in the future.
Ongoing Battle
The websites that were blocked collectively contained a variation of gambling activity, with skin betting being one of them. This gambling filled the Danish Gambling Authority with even more concern because skin betting is typically geared toward minors. This should cause great concern for all. Skin betting has certainly drawn many teens into its activity.
In the United Kingdom alone, 11 percent of minors currently participate in skin betting, which is when an individual, mainly those into online video gaming, can place wagers using items representing those within the game for actual monetary value. The industry for skin betting is said to be worth $5 billion. While teens are drawn in, they are not the only ones. According to BBC.com, there are 11-year-olds participating in the activity as well.
Gambling addiction among minors in the U.K. seems to be getting worse with the passing years. However, the Gambling Commission is making it its mission to put more measures in place that will assist in the prevention of teens and minors falling into gambling activities. According to BBC.com, an annual report from The Gambling Commission revealed statistics of the number of teens in different age groups who are involved in skin betting. The data showed 59 percent of young males knew what skin betting was in comparison with young girls. It was also found that 11 percent of minors between 11 and 16 made wagers with game items and 45 percent of minors between 11 and 16 were familiar with skin betting was. What's more, the number of parents who have no idea what their children are involved in. Vicky Shotbolt, CEO and founder of Parentzone.org.uk, says parents usually give "a look of complete confusion" when asked about minors involved in gambling. She adds it's an issue that is "getting bigger and bigger."