A local Danville-based developer group have received public praise for their proposal to build a new, Las-Vegas-style casino site near Interstate 74.
On Tuesday, the city council held a meeting along with officials from Haven Gaming LLC to discuss a 3-year plan for a new casino site. The complex will feature a hotel, several restaurants, a spa and wellness facility complete with pool and lazy river, a convention and meetings center, live entertainment venue, and a car parking lot with the capacity for 4,000 vehicles.
A Chicago attorney for the Haven group, Scott Sypolt is one of the project's key advocates alongside former state representative, Lou Lang. D-Skokie. In the overview, he cited that the group want to build a fully-fledged, family-orientated casino that turns the heads of anyone passing through.  
"When you drive by, we want the 'Wow' effect," he said in the meeting on Tuesday night. "We're doing something unlike any other (casino) location in Illinois, unlike any other location in the Midwest," he added. 

Economic Advantages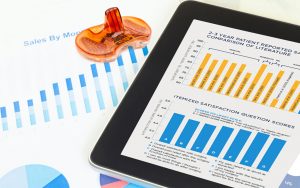 Both men believe the proposal will do far more in terms of putting Danville on the gaming map; it's a chance for economic development in the region, which will bring more than 1,000 permanent careers and 400 temporary construction jobs over the 3-year completion period.
"It will put many people to work. It will add hotels and restaurants, an entertainment center, a conference center; you have to go a long way from Danville to hold a decent-sized conference. Conferences mean revenue. Conferences mean economic development," said Lang.
Danville's mayor, Rickey Williams Jr. is also feeling encouraged by the Haven group's proposal. He shared that the group has already made several contributions to the state's infrastructure in the last few years, and paid almost 4% of the entire revenue share.
"We are thrilled to have them as partners," he said.
Popular Demand
According to Sypholt, the group were approached by a number of other cities in Illinois who are due to receive a gambling license. He said that they chose Danville specifically because of its ideal location along the interstate; a location where 2.4 million people currently reside.
The group has their eyes on 42-acres of land with an additional 30-acre site across from Lynch Road. After carrying out the initial market assessment, they said how they will use the extra land as an addition to the casino complex further down the line.
"Convenience and access are keys to business, and casinos are no different," said Bill Bembenek, another official for the Haven Gaming group. He was born and bred in Illinois, and believes that the gambling industry has changed considerably over the years.
"This is more than just the typical casino. It will be a resort complex. A destination. A place that people will be excited to come to, and more importantly, more excited to want to come back to," he said. "We've opened similar resorts like this across the country, and this is really the new evolution of what gaming really is. It's a multi-level experience."
A Target for Millennials
mi
Sports betting is another area that's being explored at the moment, and plays a big part in the development of the casino. Sypholt said that there are 4 universities within driving distance of the future casino, which could be an ideal marketing opportunity towards students and young people.
"That's a big, big draw for the younger crowd, ages 21-31," he said. "And we're going to cater to that."
Sypholt also shared how the group has built up several links to the entertainment industry over the years. He said they will be using these contacts to their advantage by bringing top entertainers and musicians to perform at the casino. It will also be an opportunity to work with other businesses in promoting these areas as well.
The group must apply for a gaming license before October 28. If approved, it could take 1 year for it to be issued and before planning permission is granted. However, once they have secured the license, construction is likely to begin the following year with completion hopeful for 2020.  
Disclaimer: All images are copyright to their respective owners and are used by USA Online Casino for informational purposes only.