In a reversal of a previous decision, the U.S. Department of Interior approved a gambling amendment allowing the Mashantucket Pequot and Mohegan tribes to jointly construct a casino in East Windsor, Connecticut. MGM Springfield opposes the decision, citing unfair competition concerns.

Sudden Reversal
Former Interior Secretary Ryan Zinke, had originally approved the tribal casino project in 2017, and grateful tribal leaders gave Zinke a tribal 'veteran's blanket' as a token of their gratitude. Shortly after leaving the limelight, Zinke reversed his decision amid complaints from MGM Resorts leadership, who claim that the tribal casino approval was unconstitutional.
MGM filed a lawsuit claiming that an exclusive agreement with the Connecticut tribes would violate free market competition provisions. MGM fears competition with their MGM Springfield resort. When Secretary Zinke reversed his decision to allow the tribal casinos, the tribes filed their own lawsuit, stating that Zinke and President Trump caved in to pressure from MGM and Nevada Republicans.
Ryan Zinke resigned as DOI Secretary in December amid allegations of misconduct and conflict of interest over land deals. In the interim, the Assistant Secretary for the Bureau of Indian Affairs has announced that Zinke's decision has been reversed, allowing the tribes to proceed with casino development. BIA Assistant Secretary Tara Sweeney signed a notice affirming the tribal casino approval. The notice will be entered into the Federal Register on March 25, 2019.
A Great Day for the Tribes
"Today is a great day for the Mashantucket Pequot Tribal Nation and the State of Connecticut, especially given our 400-year history together," said Rodney Butler, chairman of the Mashantucket Pequots. The Pequots and the Mohegan tribes entered into a joint partnership to build the Tribal Winds Casino in East Windor in 2017, but the legal battles involved have been costly—in terms of both money and time.
MMCT Venture, the joint company owned by both tribes, plans to open the $300-million casino in East Windsor. The casino would consist of 188,000 square feet of gaming space for 1,800 slot machines, 50 table games, and 10 poker tables.
The Mashantucket Pequots and the Mohegan tribes are the only 2 federally-recognized Indian tribes in Connecticut. As such, they have an exclusive agreement with the state of Connecticut regarding all gambling rights and casino development within the state.
Traditionally, states opposing casinos and legalized gambling have made stipulations in the law to allow for tribal gaming establishments to be built on tribal land. Since tribal lands are not technically on state land—but on federally-protected, partially-autonomous land—they are allowed to construct casinos on their own land. However, the Tribal Winds casino is the first Connecticut casino to be allowed outside of tribal land.
In certain cases involving individual state approval, tribes have been allowed to purchase land outside of their own reservations for the purpose of building casinos. And it is exactly this exception to the law that upsets MGM moguls, who fear 'unfair competition' for their own casino empire.
Not Without a Fight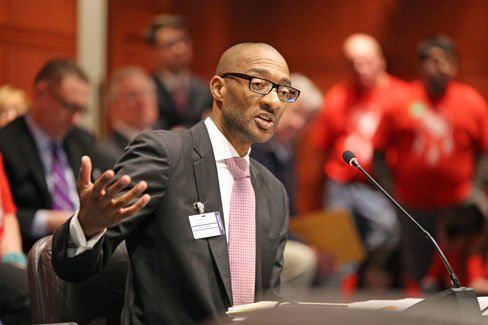 The legal battle between MGM and the 2 tribes has made its rounds in the courts since 2017, and despite the current favorable ruling for the tribes, MGM has no plans to relent. The company claims that casino licenses cannot be exclusively offered to Indian tribes, and that such an act violates the Equal Protection and Commerce clauses of the U.S. Constitution.
Upon receiving the news of the BIA's decision, MGM Resorts International spokesman Uri Clinton released the following statement:
"The Attorney General's office has repeatedly warned, as recently as last year, that pursuing a no-bid approach in East Windsor would expose Connecticut to significant legal risks. As MGM has always stated, we will continue to pursue all legal options, including litigation, to defend our right to compete in Connecticut."
Disclaimer: All images are copyright to their respective owners and are used by USA Online Casino for informational purposes only.