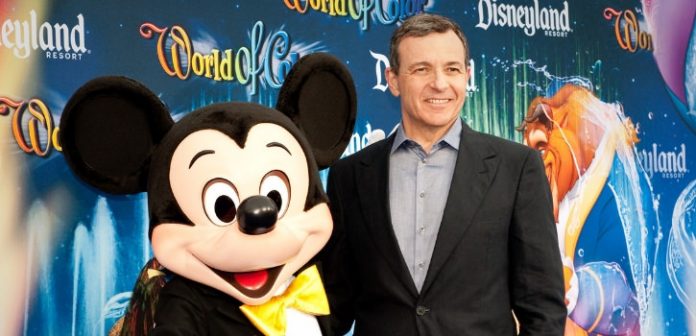 It has been about nine months since the Supreme Court removed the federal ban on sports gambling in the United States. Since then six states have made sports betting legal. Fantasy sports platforms like FanDuel and DraftKing have also focused their attention on gambling. A number of professional leagues have also collaborated with casinos to create first-time business deals. It is obvious that sports gambling in the U.S. are quickly gaining momentum.
However, Bob Iger, the CEO of Disney, maintains that he does not want to get involved with gambling. During Disney's recent first-quarter earnings call, Iger was asked, "As sports gambling becomes legal in the U.S. state by state, is that something that can coexist within the family-friendly Disney brand?"
Basically, Iger's answer was no. The CEO stated, "I don't see The Walt Disney Company, certainly in the near term, getting involved in the business of gambling, in effect, by facilitating gambling in any way."
ESPN's Stance on Gambling
Iger's response may come as a surprise, especially to individuals who view ESPN often. ESPN is a Disney-owned company, and in the past few years, ESPN has increased sports gambling programming without being too obvious.
Well before the Supreme Court ruling, ESPN Chalk was featured on ESPN.com. ESPN Chalk is a vertical that focuses on sports betting. There was also considerable gambling content on ESPN Insider and betting lines were shown on ESPN.com. The station also hosts a show called "Behind the Bets with Dough Kezirian," a podcast that debuted in 2017. ESPN also airs a recurring segment devoted to betting on the midnight segment of SportsCenter, hosted by Scott Van Pelt.
Since the decision by the Supreme Court, ESPN has introduced even more outlets to discuss and host sports betting. ESPN+ launched an original show that debuted in April 2018 called "I'll Take That Bet." The show is produced in partnership with The Action Network, a popular betting site. The hosts of the show explicitly discuss various betting lines.
The main distinction for Disney is that the shows on ESPN provide betting content, but do not take bets from gamblers. Igor reiterated this during the earnings calls.
Igor added "I do think that there's plenty of room, and ESPN has done some of this already and they may do more to provide information in coverage of sports…that would be relevant to and of particular interest to gambling – and not be shy about it, basically being fairly overt about it. But getting into the business of gambling, I rather doubt it."
"Overt" is certainly the best word to use in this situation. The betting programming for ESPN has quietly grown. However, as legal sports gambling becomes more popular, ESPN's content will become more forthcoming. Sources have even revealed to Yahoo Finance that more gambling shows and programming are on the way. However, it is not likely that Disney will be acquiring DraftKings or similar businesses in the near future.
The Future of Sports Betting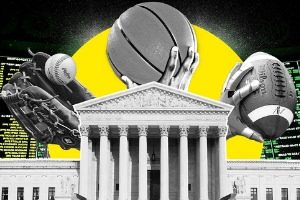 North America will be the host of the World Cup in 2026. Expert's project that over 50% of all states in America will be in the bookmaking business by then.
By 2026, bettors, gambling regulators and bookies will be engaging in a game that is vastly different from the gambling of the past. According to ESPN.com, these organizations will engage in a cat and mouse battle with high-speed data and modern technology. Some of this data will even be coming from the actual bodies of athletes!
Kristy Gale, the author of two academic articles about gambling and founder of a data rights company in Arizona, states, "Scientific discoveries and technological advances will expand our knowledge of the inner workings of systems in the human body. This will make it highly desirable for sports betting and fantasy sports decision-making."
ESPN airs a series called Future of Sports Betting in America. In the series, over a dozen sources were interviewed to speak about the intersection between technology and sports gambling.
The U.S. is still coming to terms with the prospects of legal sports gambling for the entire country. Once the World Cup starts in 2026, the United States will be positioned to becoming one of the world's largest sports betting markets. Gambling scenes that seem futuristic now will be accessible in the corporate offices of sports leagues, casinos, stadiums, and even gamblers' homes.
Disclaimer: All images are copyright to their respective owners and are used by USA Online Casino for informational purposes only.