Recent reports have confirmed The Dover Downs Hotel & Casino based in the state of Delaware, are in the process of merging with Twin River Worldwide Holdings Inc. A small, privately held firm who currently manage and maintain the brick-and-mortar casinos in Rhode Island, including the Hard Rock Hotel & Casino as well as the horse racetrack Arapahoe Park in Colorado.
It is said that the plans are for the 2 brands to merge into a publicly traded gaming & entertainment company with eventual holdings throughout the whole of the United States. The agreement should mean that that Dover Downs stockholders will exchange their own stock for Twin River common shares, with it representing an approximate total of 7.225% of the equity in both companies (should they ever close their businesses). The changes is also said to give the other casinos an additional 1% of slot revenue take, as well as suspend the table gaming license fee; thus cutting the state's share of table game revenue by about 14%.
Twin River Executive Chairman John E. Taylor, Jr. said, "We're excited about the many benefits we believe we will realize from the combination. Dover Downs and its team are experienced in not only brick-and-mortar casino operations, but in sports betting, which we think will be helpful as we introduce that amenity at our properties, and in the online gaming sector which continues to evolve nationwide. Equally important, we see real opportunities to grow the Dover Downs business through investment in its people and facilities, similar to what we have achieved with our other assets over the past several years."

First things first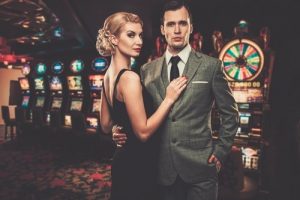 Before the any changes can take place, Twin River first have to register its shares with the Securities and Exchange Commission and list the shares on the NYSE or NASDAQ. This will in turn, create one of the few publicly traded companies with a headquarters in Rhode Island.
Taylor also commented "We've been focused on growing the overall business for some time now as a means to create greater shareholder value, expand our geographic footprint to achieve financial economies and strengthen our financial position. This merger should well position us to achieve all three objectives in a context in which existing shareholders of Twin River who desire it could obtain liquidity," added Taylor.
"We're grateful for the strong partnership we enjoy with the State of Rhode Island at our flagship property, and we look forward to working equally effectively with the State of Delaware in maximizing the potential of Dover Downs."
Forgetting the past and looking ahead
It is unknown what the overall price of the sale is, but according to sources, Twin River reported a net revenue of just under $430 million and net income of $63.5 million last year. Dover Downs lost nearly $1.1 million in 2017, implying this could be the financial turnaround both companies so desperately need.
The President and CEO of Dover Downs – Denis McGlynn said in recent reports "Becoming part of Twin River is transformational for us. We have been impressed with the depth and talent of the Twin River organization and their operational capabilities. We believe this transaction will help us grow our business, invest in our people and our facilities and compete more effectively given changes in gaming on the horizon. We expect to see many positive benefits for the State, the Delaware Lottery and our employees and stockholders."
As of the end of 2017. Dover Downs had 1,346 employees, of which 849 were full-time according to a Securities and Exchange Commission filing. Mr. McGlynn of Dover Downs said a decision about whether or not the deal will lead to the company hiring more employees will be made in the very near future.
Disclaimer: All images are copyright to their respective owners and are used by USA Online Casino for informational purposes only.