Despite the arrival of big hotel-casino brands in Dubai, its tourism chief downplays the possibility of legalizing gambling in the United Arab Emirates.
Issam Kazim, chief executive officer of the Dubai Department of Tourism and Commerce Marketing, said in a statement there are no plans to make gambling legal. This is despite the impending arrival of three popular hotel-casino brands in the United Arab Emirates –- the Caesar's Entertainment Corp., MGM Resorts International, and Bellagio.
Unlike the properties the companies have in Las Vegas, these locations will not offer gambling amenities.
Kazim reiterated the position of the country is to remain focused on preserving Muslim tradition and not allow casino gambling. Betting for money is forbidden in Islam. He stated that certain cultural aspects are of primary concern to the nation.
But, despite the gambling limitations under Islam, there are a few Muslim countries that have legalized casinos, including Malaysia, Egypt, and Tunisia.

All-in-One Entertainment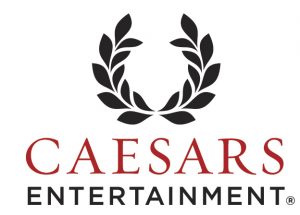 The announcement was made following the proclamation that Caesar's Entertainment Corp. is about to operate several properties in Dubai. The company is planning to open a beach club and two hotels at the development of Bluewaters Island by the end of the year.
Mark Frissora, president and CEO of Caesars Entertainment, said, "Through our collaboration with Meraas, we anticipate Bluewaters Island will evolve into the region's top hospitality, dining, and entertainment destination."
"This project represents Caesars' ability to focus on our strengths in hospitality, as well as reinforce our commitment and capacity to establish brands in new global markets," he added.
Dubai Tourism 2020
Meanwhile, Abdulla Al Habbai, Meraas Group chairman, said the company is "dedicated to implementing the vision of our wise leadership and consolidating Dubai's status as a global tourist destination in line with the Dubai Tourism Vision 2020."
Dubai Tourism 2020 is the government's effort to attract 20 million tourists to the country by 2020.
Meraas is creating what it hopes will be unique experiences and forging partnerships to provide only the best that the nation can offer.
The arrangement the two companies have made "is a significant achievement for the Emirate's thriving hospitality and entertainment sectors."
The properties will feature 12 restaurants and bars, convention and meeting space, indoor and outdoor pools, and a wellness center. It is also expected they will be introducing its celebrity chef concepts.
These resort/hotels will have 479 five-star rooms between them. The number is only a fraction of the size of its other investments. Caesars Palace in Las Vegas has 3,970 rooms. The Flamingo and Paris Las Vegas have 3,460 rooms and 2,920 rooms, respectively.
Move vs. MGM Future Plans
The move was made just a year after its rival, MGM Resorts International, disclosed plans for its project in the Middle Eastern country. In March 2017, MGM Hospitality was tapped to start 2 million-square-foot resort. It is also set to operate it once it is established at Dubai's Jumeirah Beach.
Kazim elaborated that the entry of Caesar's Entertainment in Dubai is a mechanism to offer diversity in the country's tourism strategy.
The Dubai Tourism chief also revealed that the effort to open mid-scale hotels has yielded positive results because it has attracted various customers.
Kazim also expressed his desire to see the implementation of a visa-on-arrival grant to visitors. The mechanism will likely affect the increase in visitor arrival in the nation.
However, he said that a visa will still be a barrier for some.
Meanwhile, Kazim denied that the high prices of tickets are to blame for the poor performance of theme parks found in the U.A.E.
Disclaimer: All images are copyright to their respective owners and are used by USA Online Casino for informational purposes only.