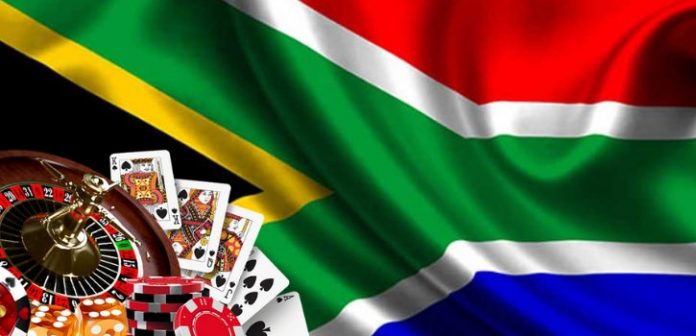 The economy has put a strain on a number of industries. Business owners around the world can attest to this. However, a new auditory report confirms that illegal gambling in South Africa is huge, despite the fact that people are making less money. This may seem counterintuitive, but some bettors are hopeful that gambling will bring in more income for them – which is literally a gamble.
The South African regulated gambling industry has increased its revenue by 3.5% every year until the end of March 2018. The recession that occurred during the first half of 2018 is one of the primary causes of the rise of illegal gaming operations in South Africa.
Uncertainty About Gaming Regulation
Gambling in South Africa is facing uncertainty in terms of regulation. This means that it has been difficult for legal gaming to be successful in the current economic market. The gaming industry accounts for about 38,000 jobs in the country. The Casino Association of South Africa (CASA) also stated recently that it is concerned that the challenges faced by operators that had previously led to a drop in profits are worsening.
The 3.5% boost in revenue from gambling was below the inflation rate. This indicates that profits are actually shrinking; the economic pattern is similar to 2017's. In 2017, revenue from gambling went down by 1.8%. This was the first drop in gambling profits since 1997 when the industry marker was created.
CASA stated that it paid 3.7% of gambler-generated revenue (GGR) and levies at the local, provincial and national levels in the year to date. The government received the largest portion of revenue from CASA members.
The Projection of Positive Growth
A report compiled by auditor PwC predicts that gambling will bring in more money in the years to come. The organization predicted that the industry will grow by 5% annually until 2021. CASA's chief executive, Themba Ngobese, stated that CASA members are committed to making the gambling industry thrive. Ngobese also ensured that CASA will do its part to see that gambling becomes a key factor in bettering the economy of South Africa.
Ngobese stated "casinos attract investment and tourism to the country, and the money members pay in taxes and levies is used to improve everything from education and healthcare to infrastructure and housing. One of our biggest concerns is the exponential growth of illegal gambling operations." The CASA chief executive also stated that the illegal gambling operator doesn't pay levies or taxes, and therefore don't contribute to the country's economy. He shares that CASA urges law enforcement to crack down on these operations, "which are essentially stealing from us all."
Machines Used for Illegal Gambling
Illegal gaming in South Africa is an extremely popular online and on land. Ngobese has spent years trying to combat this issue.
He stated that "not nearly enough is being done to combat illegal gambling." Ngobese says that there are South African laws that are meant to take care of the problem. However, the laws don't mean anything unless they are enforced consistently. The CASA executive says that he knows that some people think gambling is a "victimless crime" but this is simply not true. CASA does not have the authority to arrest people who are gambling illegal or operating illegal gambling operations.
Ngobese also added that people don't truly realize how big the gambling industry is and the problems that come with it. This is the reason Ngobese and CASA are working to make changes. Ngobese states that stronger regulation in the gaming market will benefit consumers, as well as companies that provide legal gambling. When gaming is taxed, the revenue will help South Africa to improve financially.
Disclaimer: All images are copyright to their respective owners and are used by USA Online Casino for informational purposes only.