It is common practice for people in Malaysia to be arrested for gambling. Recently eight people were arrested, and critics are taking the Malaysian authorities to task. This case is notable in its simplicity and as a primer on the history of gaming in Malaysia, regardless of its legality.
Gambling in Malaysia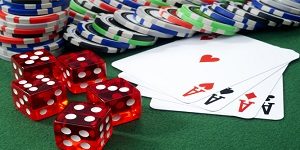 Because Malaysia is a primarily Muslim nation, where gambling is forbidden in the Koran, gaming is illegal. There are few options for Malaysians who want to gamble. The only gaming resort in the country is the Genting Highlands Resort, which is essentially a private club. Muslims are still prohibited from playing the table games at the club due to Sharia law, which prohibits Muslims from gambling. Gambling on horse racing is allowed, but only in person. Lotteries are also legal if they are run by the Malaysian government.
Online gaming in Malaysia, especially in the big cities in internet cafes, is technically illegal, but there are no references to online or mobile gaming under Malaysian law. The market is unregulated, which means that many people are choosing to gamble online or via mobile apps. The Malaysian government tries to curtail online gaming by telling banks not to transfer money into or out of online casinos for customers.
Sports betting, with the exception of live betting at horseraces for non-Muslims, is also illegal. Popular sports to gamble on include badminton and soccer.
The Arrests
The arrests of seven men and one woman happened on a banana plantation in Kampung Lampan, which was approximately 500 miles from a large town. When police, who were tipped off about the illegal gaming going on, raided the gambling site, about 20 people were playing the game. While the police caught 8 gamblers, the other 12 got away into the jungle surrounding the plantation.
The gamers were playing a popular game in rural Malaysia called judi belangkas. The game is a form of craps played on a large canvas sheet, which has drawings of a fish, a prawn, a flower and a horseshoe crab. An aluminum bowl and dice are used to roll the dice onto a place on the canvas, and bets are taken depending on which figure the gamer bet on.
The Significance
These arrests during a judi belangkas game illustrates both the simplicity of the game, which has been estimated to be hundreds of years old, and the remoteness of the gaming area. Researchers who have studied gaming in the country have noted that judi belangkas, like other forms of gaming in Asia, is a traditional game. The game is an opportunity for socializing , as well as for betting, in rural areas, where both men and women gather to play and talk after work. In fact, researchers have noted that many rural areas and urban centers in Southeast Asia, as well as areas in other countries, have a version of a dice game or a game played with tiles. Still, the game is illegal, and these eight arrests are not the first.
Government critics have noted that the government appears to look the other way when gamers spend millions of dollars gambling online. While online gamers play without getting in trouble with the law, the people who are working in the plantation fields are arrested and fined by the government for playing a game that has most likely been in their family for generations. However, it does not appear that the Malaysian government will change their minds anytime soon, which means that gamers who play online and don't get penalized can continue to play "new" games, while rural people who like to play "old" games get arrested.
Disclaimer: All images are copyright to their respective owners and are used by USA Online Casino for informational purposes only.