John Hagenbuch has resigned from his position as a member of the board of directors at Wynn Resorts. This comes just two days before shareholders were to vote on his re-election. Another board member, former Nevada Gov. Robert Miller, also resigned.

Hagenbuch ouster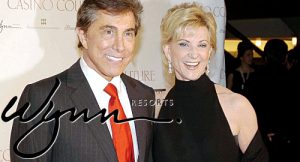 Elaine Wynn, the ex-wife of embattled casino mogul Steven Wynn, has been at the forefront in the campaign to remove Hagenbuch, a real estate investor, from the board. Wynn, the company's largest shareholder, has been pushing for Hagenbuch's removal because of his connections to the company's former CEO, Steve Wynn. In his formal statement about his resignation, Hagenbuch said he did not want his candidacy to be a distraction to the progress that has been made throughout the organization, as well as the goal of refreshing the board. This has, however, been seen as an effort to save face because he was not going to survive the shareholder vote.
Hagenbuch was one of three directors who were up for re-election. He is, however, the only long-term member.
Wynn Resorts is in the process of trying to save its tarnished reputation after the controversy involving Steve Wynn. The former CEO has had several accusations of sexual improprieties leveled against him by former employees. This has resulted in several suits being filed against him, the company, and other board members. The company has also been under keen scrutiny in a number of its key locations, including Nevada and Macau.
The new face of the board
With the resignations of Hagenbuch and Miller, as well as other previous departures, the board has refreshed itself 60 percent since February. This is a win for Elaine Wynn, who has been pushing for the replacement of the old board because she felt new members could inject some new ideas and offer a different perspective to the company. This has definitely not been an easy feat for her. She has reportedly been at loggerheads with some of the members who were adamant about maintaining their seats.
Last week, Wynn sued the company for failing to provide her with the contact details of the company's shareholders. She intended to use these contacts in her campaign against Hagenbuch. Although the board later made the list available to her, she did not drop the suit, claiming the delay in giving her the list put the shareholders at a disadvantage.
She has also accused the board of pursuing policies that advance its own interests instead of the shareholders' interests.
Wynn's Ouster efforts
In her bid to have Hagenbuch removed from the board of directors, Wynn hired Institutional Shareholder Services (ISS) and Glass Lewis (GL), two top-tier advisory firms. These firms were to advise shareholders not to re-elect Hagenbuch to the board at its upcoming Annual General Meeting (AGM).
There have been litigation disagreements between Wynn and Wynn Resorts since 2012. The situation, however, took a turn for worse after Steve Wynn's resolution for her ouster was backed by the board of directors.
Steve Wynn blames his ex-wife for the sexual misconduct accusations leveled against him. She, however, has denied his accusation.
In its effort to better manage the situation it is in now, Wynn Resorts has brought in three female directors. This is in response to claims that women are grossly underrepresented in the company's top positions. It has also settled suits filed against it by Elaine Wynn and Universal Entertainment Corp., which was a previous investor. The Wynn name has also been removed from a new $2.5 billion resort being developed in Massachusetts.
Elaine Wynn has commended the resignations but reiterated more work still needs to be done.
Disclaimer: All images are copyright to their respective owners and are used by USA Online Casino for informational purposes only.