King's Casino is located in Rozvadov, a small village in the Czech Republic near the border with Germany. Home to Europe's largest poker room, King's Casino is well known for its massive poker events that attract players from all over the continent.

Italy's High Infection Rate
But things are changing – at least for the time being – for Italian players, as the casino has issued a statement explaining Italian players are temporarily banned from visiting. This is in direct response to the COVID-19 (aka novel coronavirus disease 2019) infection, which has spread much faster in Italy than in other countries.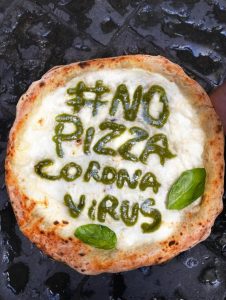 As of today, Italy is reporting over 3,000 positive cases and over 100 deaths – this is a very large number compared to the Czech Republic, which currently only has 8 quarantined cases. In an effort to control the infection in the country, authorities in Czechia have already banned flights from certain destinations in Italy.
The casino has been criticized for only banning visitors of one nationality, but the casino's recent statement makes it clear that they don't intend to change the decision:
"King's Resort communicates with regret to its customers that, given the evolution of the epidemic phenomenon coronavirus that [has now reached the] Czech Republic, and in order to safeguard the health of our international guests and prevent the spread of the Covid-19, we have chosen to completely limit access in all areas of the casino, not even accepting hotel reservations, to all residents and coming from Italy indefinitely, canceling from now all the events of March and April 2020 that target mainly target the audience mentioned above.
Given the constant evolution of the situation, we will follow any new developments, in the hope of removing this limitation to an audience to whom we are very fond of, giving timely communication via our channels as soon as possible.
We inform you that, unless new provisions, the Poker Room events calendar remains unchanged from May 1, 2020 onward."
King's Casino had specific events scheduled for March and April that directly targeted Italian players, and these events are now canceled. Additional events have been planned for May, and there is a chance at this point those might be canceled too – plus the possibility that other countries might be banned if the number of cases escalates as it happened in Italy.
Other Events Also Affected
South Korea's Triton Super High Roller Series was canceled in February because of the virus, and Malta is following suit by canceling the Poker Championship originally scheduled for May. And for two weeks in February, all casinos in Macau closed their doors in an effort to contain the spread of the virus on the island.
So far, the World Series of Poker has not canceled any of the 104 events scheduled for the year, but this might change if the outbreak worsens in the cities scheduled to host some of these events.
Disclaimer: All images are copyright of their respective owners and are used by USA Online Casino for informational purposes only.