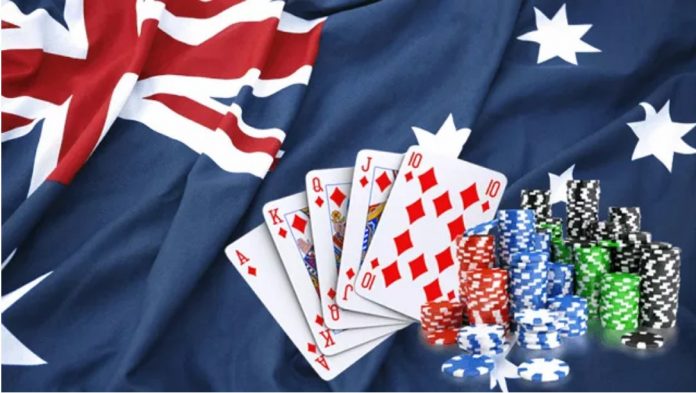 There has been much information in the press about the Australian propensity to gamble. Many stories have stated Australians spend more money per person on gambling than the residents of any other country. A recent countrywide survey was done by an Australian market research company as part of a yearly study. It found that during the three-month period surveyed, fewer Australians were gambling than they did the previous year.

What the Survey Shows
The research demonstrated 49.1 percent of Australians gambled in a three-month period from January to March 2018, which is a decrease of almost 1 percent from the results of a year ago, when 50.6 percent of Australians reported they gambled at least once during a three-month period. The market research firm surveyed 50,000 Australians on their gambling habits each year, including 7,000 Australians who underwent more intensive interviews in their homes. The survey questions have essentially stayed the same for the last two or three years, but more questions have been added recently to include research for trends, such as online casino games and online poker.
About 722,000 Australians participate in lottery drawings and scratch cards but do not participate in casino gaming or online gaming. They reported they were only interested in one-time games, such as scratch cards, which deliver immediate results. The adults surveyed also said they bought tickets as they were buying other items at stores, and did not report wanting to spend a lot of time on gaming.
Other results included the fact that about 241,000 citizens play sports gaming and betting without participating in lotteries, scratch cards or casino gaming. This represents a rise in online sports betting during the period surveyed in the same period as last year.
More than 1.5 million Australians play lotteries and participate in online gaming activities that do not include sports betting. Also, about 3 percent of the population participates in online gaming, casino gaming, scratch tickets, and lotteries, as well as sports betting. While all these numbers appear healthy for Australian gaming, they also represent small decreases in all areas of gaming except online gaming.
Frequency of Gaming in Australia
The Australians who were surveyed stated people in the country who are betting on sports games tend to gamble with more frequency than the number of people who are playing casino games online or online poker. The number is also higher than people who reported gambling at casinos.
There are 7.8 million Australians who said they play lottery tickets or scratch cards at least once during the year. This is underscored by the fact that about 5 million Australians do not have access to any other gaming options besides lottery tickets or scratch tickets. During the year, the research firm also found that 1.9 million Australians bet on sports at least once a year. In addition, 3 million Australians were engaged in casino games and poker, whether online or in the casinos, at least once a year.
The researchers said they anticipate online casino gaming and poker, as well as online sports betting, to continue to rise. The research firm stated that it is projecting online gaming will eventually outpace casino gaming, lotteries, and scratch ticket gaming as the top form of gaming in the country. There was also mention made of a move by lottery companies to move games to online play. This is a trend that has been seen in other areas of the world, such as Southern Africa. The popularity of online lottery games in other countries may prompt the Australian government to develop those games for its citizens as well.
Disclaimer: All images are copyright to their respective owners and are used by USA Online Casino for informational purposes only.