A man who stole nearly $2 million from the postal service in Ireland has advice for the bookmakers and gamers. To keep a lid on problem gamblers, businesses need to follow their money and keep track of where it's going. Tony O'Reilly was convicted of stealing millions of dollars from the post office. He believes if businesses watch their money, they can offer help to problem gamblers before the problems become extreme.
The Problem Gambler
It is estimated that in a given year, 70 percent of people in Ireland gamble in some form. Many people just buy lottery tickets or place an occasional bet on a soccer match. Researchers believe that of the people who gamble, about 1 percent are problem gamblers. Gambling addiction is seen as a mental illness in its most extreme form. Gamblers lose control of themselves and will do anything, including committing crimes to gamble.
The Postal Worker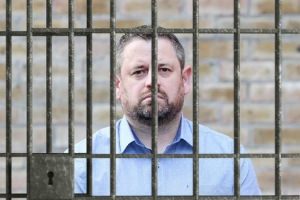 Tony O'Reilly placed his first sports bet in 1998. He bet an Irish pound on a World Cup quarterfinal match between the Netherlands and Argentina. He won ten pounds, which he says was the beginning of his addiction. The Irishman from County Carlow didn't really get in deep with his addiction until February of 2003. O'Reilly opened an online sportsbook account through Paddy Power. In eight years, he had bet a total of $12 million had a net loss of $1.6 million.
O'Reilly worked as a manager of a post office in his province. For a few years, he managed to hide his gambling losses by stealing a little bit at a time from his job. However, by the end of 2011, O'Reilly was in serious trouble financially. He lost everything. He went on the run but was eventually caught. He was charged with robbery and convicted. He was sentenced to four years in prison for his theft of nearly $2 million from the postal service. He lost his wife, his friends, and his freedom.
However, after he was released from prison, O'Reilly began talking to companies about how to protect themselves from problem gamblers.
What Businesses Can Do to Stop Problem Gamblers
O'Reilly has some advice for businesses in the UK, Ireland, and in other nations as well. First, O'Reilly believes that if businesses want to stop problem gamblers they need to catch them earlier than they are. O'Reilly said that if the postal service had audited their books regularly, they could have caught him much earlier. However, the entire time O'Reilly was stealing from the postal service, an audit was not done. After his thefts got so egregious, the post office finally took notice.
Second, O'Reilly advises that businesses should have regularly scheduled meetings with their managers to gauge their emotional and physical well-being. Executives should be well-versed in the warning signs for gambling addiction. If they have regular contact with an employee, they may be able to catch a problem early.
Third, O'Reilly noted that if businesses had employee assistance services, employees might to get help for a gambling problem. Employees could receive treatment for their gambling issues, and possibly attend meetings for people with gambling issues. If businesses offer employee assistance services, they could get their employees to help and maintain quality employees.
Finally, O'Reilly is a critic of the current amount of help available to gambling addicts. Rarely has a person with a gambling problem gotten help before they manage to ruin their lives. O'Reilly believes that limitations should be set for gaming. He also believes that a larger portion of gambling revenue should be applied to mental health services for problem gamblers.
Disclaimer: All images are copyright to their respective owners and are used by USA Online Casino for informational purposes only.