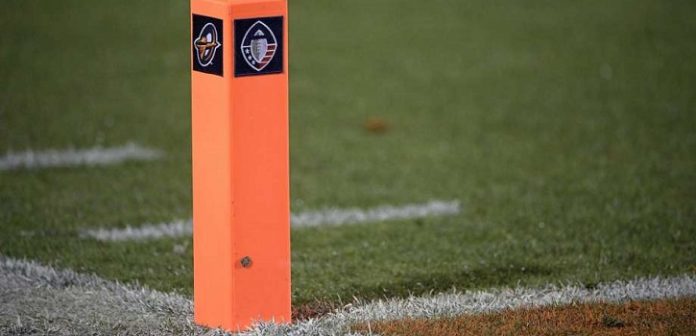 Virtually no one knows the players in the Alliance of American Football (AAF), a new football league. The league also does not have an adequate history for sports enthusiasts to learn more. However, these factors have not stopped sports bettors from making bets. This also has not stopped bookmakers from accepting these bets.
The AAF has only had one weekend of games. However, the league is already of interest to a number of bettors. While there was not as much gambling action as a typical game in the NFL, there was enough to make sportsbooks hopeful that AAF games are worth offering to gamblers who want to place a wager.
What Bookmakers Are Saying
None of the bookmakers would disclose the exact amount that was bet on during the games, but many indicated that the results were positive. William Hill US CEO Joe Asher stated, "It was more than I expected. Tiny in comparison to the NFL, but not bad considering it's a brand new league." William Hill US operates betting books in Nevada and New Jersey, as well as other states.
Sportsbooks in Las Vegas also showed a mild interest in AAF bets. Jay Kornegay is the vice president of race and sportsbook operations for the Westgate Las Vegas Superbook, and stated that AAF games had about as many wagers as an average college basketball game. Kornegay said the betting was "light in football terms, but understandably so. Some books had pretty robust action, comparable to an NBA game, while at others, it trickled in."
Vice president of race and sports for MGM Resorts International Jay Rood was happy with what he called "fairly light" betting that was still three times what MGM expected. Rood said that the weekend handle for the AAF was higher than the betting levels on a typical WNBA game. The betting level was also close to wagering for low-tier college football games.
There is an apparent challenge, however. How can betting lines and other expectations from a league be established when the league doesn't have any past results except for an exhibition game? A number of outlets only allowed limited AAF bets that ranged from $500 to $1,000.
Mattias Stetz, chief operating officer of Rush Street Interactive, a company that operates the sportsbooks at two casinos in Pennsylvania, stated, "it's a challenge, for both bookmakers and sports bettors, when there is no history on the teams and very little history on most of the players involved." Stetz continued by asserting, "The handle was relatively small to start but we expect it to pick up as players get more familiar with the league. TV ratings were surprisingly high for the AAF this weekend, and betting handle tends to follow public interest, so we are excited to see where things go from here."
More Information
Rood also stated that the AAF invited sportsbooks to view a pre-season game. Sportsbooks also reviewed scrimmages at training camp to become familiar with the AAF teams. Rood asserted that 60 to 70% of bets came from "sharps" or experienced gamblers who were looking to make a profit when nobody really knows too much about the AAF. Asher stated that William Hill's betting lines on the first AAF games were "not as tight, but our guys do their best."
Officials in the league did not respond to a message asking for comment from The Associated Press.
AAF debuted the weekend after the Super Bowl, which gave football enthusiasts another game to bet on after the NFL season was over. For instance, Ivan Mitef from Kansas City bet $200 on each of the AAF's initial four games. He won three of these bets by wagering the under on total points accumulated in every game. However, Mitef shared that he was not as confident as usual about these bets, which were placed with an offshore gambling site.
Others are still wary of risking money on a new league. Jerry Brown, a Columbus, Ohio sports bettor, says, "It's too early to make a bet on them. It'll probably have to be a few games in to see how teams play for me to feel comfortable."
The AAF's regular season will last 10 weeks, in addition to two weeks of playoffs. A title game will take place on April 27.
Disclaimer: All images are copyright to their respective owners and are used by USA Online Casino for informational purposes only.