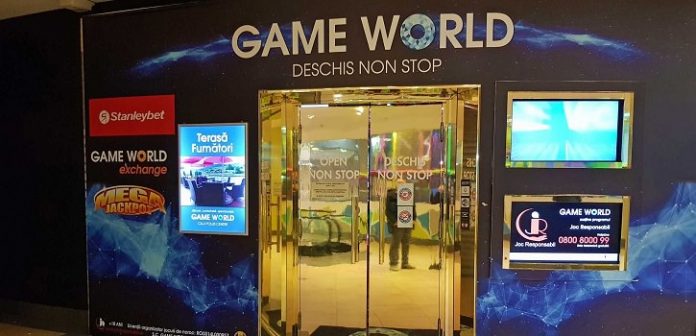 In the Eastern European country of Romania, companies that have been in business for a long time are hard to find. However, a group of casinos in Romania has managed to entertain clients and run gaming houses for 19 years. Called Game World, the company offers a lot to its returning customers as well as its new customers.
History of Gambling in Romania
In the more than 40 years of communist rule, Romania did not allow gambling. Its dictator, Nicolae Ceausescu, who ruled from 1965 to 1989, felt it distracted people from doing their work. However, in 1989, a series of revolutions led to the arrest and execution of Ceausescu and his wife. After their deaths, the country was free to delve into the world of capitalism.
However, the country was yet not ready to enter the capitalist marketplace. Thousands of people did not have jobs. One business that quickly opened in the country in the central train station in Bucharest was a casino. It offered all of the traditional games, including poker, blackjack, roulette, and slot machines.
Western Operations
At the beginning of the 1990s, Western gambling operators felt that Romania, like other former communist states, was ripe for business. The gambling halls, including the one in the Bucharest train station, were almost exclusively operated by people from Western Europe. They were making enormous amounts of money from people who were dying to have a good time.
However, by the early 21st century, it was clear that business was booming. Soon, the argument began about the money made by gamers. It didn't remain in the country. The number of slot machines quadrupled between 2004 and 2013, to an estimated 70,000. State revenue from gambling also exploded, to an estimated $67 million in 2015. However, because so many operators weren't Romanian, the country has tried to have gaming businesses go to its citizens.
Game World
Game World, which is a company owned by Romanians, has been operating casinos in the country for the last 19 years. Each of its three casinos is different, and each offers a unique blend of slot machines and table games. One of the casinos is in a shopping mall and offers a small, more intimate atmosphere to gamble in. The casino company also has a large casino that sits near the Black Sea.
While the company has been celebrating the success of its three casinos, it also has some future plans for its casino operations. First, there have been plans for the company to expand into the growing world of online and mobile gaming. There are many who see both mobile gaming and online gaming as the future of gambling in several countries. Romania has a way to go in order to be ready for online and mobile gaming. As the second-poorest nation in the area, Romania does not have the infrastructure necessary for online gaming. There are many areas of the country that do not have the Internet. However, because it can take place over phone lines, mobile gaming may be easier to get up and running. In addition, Game World has discussed offering sportsbooks, especially in soccer, which is very popular in the country.
Game World also has plans to expand its casino on the Black Sea. It is rapidly becoming more popular not only with Eastern Europeans but also with Western Europeans as well. The future looks bright for the company. Wages in Romania are on the rise and the unemployment rate continues to decline. That means that Romanians have more disposable income to entertain themselves.
Disclaimer: All images are copyright to their respective owners and are used by USA Online Casino for informational purposes only.