Aussie betting site Sportsbet is so confident that Joe Biden will become the next president of the U.S. that it has already begun paying out winning wagers on Biden.

Supreme Confidence
The Australian betting firm Sportsbet says it has paid out more than 100,000 bets on Biden totaling AUD$23 million ($16.75 million USD) even though the U.S. presidential election votes are still being counted. Sportsbet is so confident that Biden will emerge victorious that it had no worries about paying out Biden bets before the final results are in.
According to a statement by Sportsbet Communications Manager Richard Hummerston, "After CNN projected the state of Michigan would go to the Democrats and holding the ascendancy in Nevada and Arizona, the online bookmaker has deemed the lead unassailable," the statement explained. "We have supreme confidence that Biden will end up in the Oval Office."
At the time of this report, Biden leads with 264 electoral vote wins over Trump's 214. The winner needs 270 electoral votes to declare victory, and several states are still counting votes.
Currently, all eyes are on Georgia, Nevada, North Carolina, and Pennsylvania in a tight race. Regardless of the narrow margin, Sportsbet is confident enough in a Biden win to start paying out all Biden bettors early.
Looking at the odds from UK bookies Betfair and William Hill, Biden is the clear favorite. Betfair has Biden at 1/12 (92.31%) and William Hill has Biden at 1/14 (93.3%).
Even though Trump falsely declared himself the winner early, then threatened legal action if Biden wins, the safe bets are still on Biden.
"Each ballot must be counted, and that's what we're going to see," Biden said during a statement. "Senator [Kamala Harris] and I continue to feel very good about where things stand. We have no doubt that when the count is finished, Senator Harris and I will be declared the winners."
Not Without Risk
After counting chickens before they were hatched, Paddy Power got egg on its face for calling the 2016 election too early. The Irish bookie declared Hillary Clinton the winner of the presidential race and began paying out Clinton bets.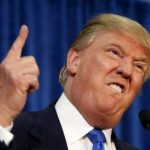 The result of that early optimism cost Paddy Power $1.1 million in lost payouts plus another $5 million owed to Trump punters.
"We've been well and truly thumped by Trump, with his victory leaving us with the biggest political pay-out in the company's history and some very, very expensive egg on our faces," Paddy Power spokesperson Lewis Davey said in November 2016.
Disclaimer: All images are copyright of their respective owners and are used by USA Online Casino for informational purposes only.