With the Christmas shopping season in full swing, it's great to have a handy list of gifts that every man would love. But how do you know what gift to get for the man who has it all? Whether you are buying a gift for Dad, your husband or your brother, the following list is a good start in your quest for the best Christmas gifts for men. Whether he is a tech-loving gadget freak or a man who can always use a better set of tools for grilling or tinkering, check out these top holiday picks for the men in your life.

BBQ Grill Tool Kit
Cooking over an open flame is a primal instinct genetically coded in every man. Sure, there are new gadgets and tools to improve upon this ancient culinary pastime, but the core technology is the same: make flame, hover meat over flame, flip and turn, eat. A beer in the free hand is nice as well. To step up the grilling game for dads or husbands, get him
the gift that keeps on feeding: a portable grilling tool set. The Home-Complete grill set has all the tools your grillmeister needs, including tongs, spatula, basting brush, skewers, corn cob holders, and clean up tools. Choose from stainless steel or classic wooden handles, all in a handy carrying case for home or picnic use.
Meat Shredding Claws
For the serious meat eater, mere mortal cutlery may not suffice. When grilling weather is over and it's time to head indoors to work on some pulled pork sandwiches or shredded beef tacos, grab hold of some wicked-looking shredder claws by Bear Paw Products. This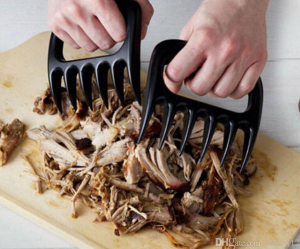 sharp claws shred through slabs of roasted meat like butter in seconds, with a bonus: the man looks like Wolverine while he's doing it. These serious shredders are a handy food prep tool and stress relief device all in one.
Mr. Beer Home Brewing Kit
To complete the perfect BBQ experience, wash down that tasty charred flesh with a bottle of your own craft beer. The Mr. Beer Home Brewing Kit is the ancient art of brewing condensed into a single kit which lets your budding brewmeister dabble in the hoppy arts. The kit contains a fermenter, bottles, and beer refills to make his favorite type of beer,
whether it's a classic American light or a heady brew of Oktoberfest Hefeweizen. The Mr. Beer Home Brewing Kit is perfect for beginners or experienced brewers.
Amazon Echo
For the tech-loving man, an Amazon Echo is a great way to put everyday digital tasks in your smart home in reach of a single voice command. Connect to Alexa to stream your favorite music from Spotify, Amazon Music, Pandora, and more. Amazon Echo also answers questions, sets alarms, reads the news (or an ebook), and communicates with other compatible devices in your smart home system. With multiple devices in various rooms,
you can play the same music in every room at parties, or make announcements without having to shout down hallways. It even turns compatible lights on and off. Think of Echo as the Voice-Commander-In-Chief of your digital world.
Viktor Jurgen Massage Pillow
If the man of the house has had a rough day a work, it's time for him to kick back in his

favorite easy chair, and massage away the stress and pain with the Viktor Jurgen Massage Pillow. Turn on the shiatsu massage mode and knead away neck, back, or foot tension. You can even turn up the heat for tender muscles and sore areas. Its compact size makes the massage pillow perfect for travel on long flights, or he can take it to work for some midday stress relief.
Drone with HD Video
Today's drones are more than just kid's toys. Add HD video with live streaming, Go-Pro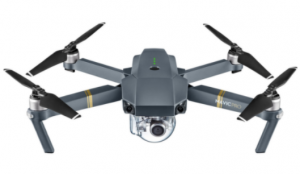 camera compatibility, and a medium-sized price tag, and the sky's the limit. The Holy Stone HS700 FPV Drone with 1080p HD Camera is the perfect gift for drone beginners, and it's packed with enough features to keep him interested in more than just aerial selfies. Take sweeping panoramic video shots worthy of an epic opening film scene, all controlled in the palm of your hand. With a 20-minute flight time and GPS return home programming, you won't lose your drone or your epic cinematic shots.
Portable Multi-Tool Kit
Let's face it: men like tools, gear, and gadgets. But putting all his favorite tools in the palm
of his hand is a win-win, which is why he will love the Gerber Diesel Multi-Plier. It's made of stainless steel, opens with the flick of the wrist, and contains all the pliers, cutters, blades, and screwdrivers needed to tackle any task at home or away. It's like a Swiss Army Knife on steroids. The Gerber Diesel Multi-Plier is available in silver or black stainless steel. Durable, versatile, and tough as nails, this is the all-in-one tool he will carry when he can only carry one tool.
When He Really Has It All
Some men just have every 'thing' they can buy as soon as it comes out on the market. Techies are usually one step ahead of the gift buyer, as they have their fingers on the pulse of every digital trend. Also, the gifted gardener may already have a tool shed bursting with enough tools to last two lifetimes. If either of the scenarios stifles your gift-giving ideas, why not buy him something he can use which doesn't clutter up his life, take up space, and eventually end its life in a landfill. Consider giving non-material gifts like e-learning courses, subscriptions to digital services, or other intangible gifts.
A Weekend Getaway
Who doesn't deserve a little break from the day-to-day grind? Whether he's been naughty or nice, he will appreciate a weekend getaway. Make it a getaway for two, and you and
your husband can share the gift. A trip to Las Vegas or Atlantic City would certainly spell excitement for an adventurous couple. Even if you're not high-rollers or gambling enthusiasts, you can always enjoy the luxurious amenities of a casino hotel, soak in a Jacuzzi, pig out on lavish buffets, and suck down the complimentary drinks.
Concert Tickets
Concert tickets make the perfect gift because everybody enjoys music. Whatever flavor he nods his head to or sings in the shower, he'll love front row tickets to see his favorite artist perform. The best part about concert tickets is that they come with a wide variety of options, from the budget seats at the very top and rear of the stadium ('the nosebleeds'), box seats with VIP premium services, or front row seats so close, he'll feel the sweat fly off the singer. If you both like the same artist or group, buy a pair of tickets and treat yourself as well.
Whatever Christmas gift you decide to buy for your favorite fella, just remember some gift-giving basics. A good Christmas gift for a man is something he will really enjoy, but wouldn't buy for himself. So whether you choose the gift of gadgetry or a non-material gift (or both), he's sure to love the gift and the time and effort you made in the choosing.
Disclaimer: All images are copyright to their respective owners and are used by USA Online Casino for informational purposes only.