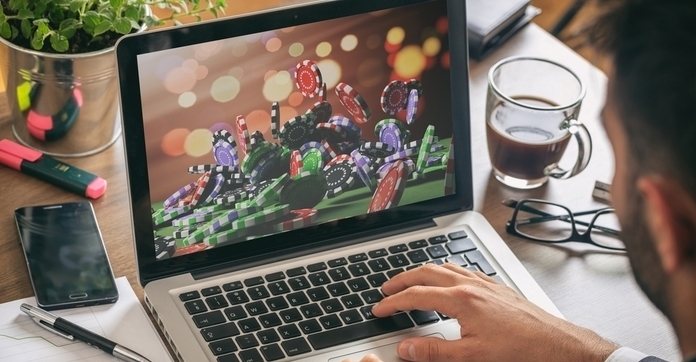 GIG, Gaming Innovation Group, spoke of plans of a strategy in October 2017 which would see them expand into more regulated markets, namely that of the US.
These ambitious plans created a stir of excitement in the gaming fields simply because GIG has always been viewed as a significant player and contender when it comes to the online gaming industry.
Though plans had been mentioned, GIG then went on to deliver almost nothing in the way of finer details of any impending information, namely as to how the venture would occur and with whom. However, the excitement reached peak level when GIG revealed that the unknown party was none other than Hard Rock.

Hard Rock International and GIG Combine
Hard Rock is a household name, with a succession of Hard Rock Café franchises placed all over the world, alongside Hard Rock hotels and Casino Atlantic City, which are all favored by celebrities and members of the public alike. They have even managed to penetrate the land-based casino industry with operations reaching as far as New Jersey.
GIG has reportedly signed an agreement with Hard Rock International in a bid to make their intentions formal. Industry experts are now predicting this to be among one of the most substantial platform agreements that GIG could ever hope to sign. With such an iconic brand working alongside a leading innovator in its field, many in the casino industry are keen to see what these two powerful companies can offer one another.
The agreement now gives GIG sole responsibility of working toward providing their unique platform and front-end development services for the Hard Rock online casino; the very first one to be created.
What A Merger Like This Equals
Both companies are believed to benefit greatly from this agreement, as it not only will see Hard Rock International branch out into the hugely-profitable, internationally-renowned gaming industry, but it also signals to other operators the validity and reputation of GIG themselves.
With plans for further expansion and progression into the US markets, GIG would be able to look at beginning the process to apply for a casino enterprise license for New Jersey.  This also fits in with GIG's ongoing aspirations to gain more interest from those larger operators and work on expanding their platform services.
With Hard Rock being one of the most well-known brands continually achieving global success with every one of their ventures, GIG could not find themselves in better company.
What GIG are planning for, alongside a successful agreement with Hard Rock, is the opportunity to add that all-important gaming license to their current profile, which they can then use to move through the US via means of the New Jersey Market.
Hard Rock Need to Make A Dent in The Market
Though the online gaming industry is a profitable one, it is also a saturated marketplace, and Hard Rock will need to be able to find a unique way into it to succeed with their high expectations. However, with GIG at their side, they believe they have all the tools and knowledge to be able to look at becoming a leading brand when it comes to the international online gaming industry.
With GIG's help, Hard Rock is aiming to provide a uniqueness not found in other current online casinos, regarding innovative products and that all-around user experience as a start.
The industry is expecting the Hard Rock and GIG product launch sometime in 2018. With an agreement in place that suggests a contract time of five years, this is one collaboration that could signal the start of greater things for both Hard Rock and GIG in the online gaming world.  This is undoubtedly one strategy worth keeping an eye on.