Soon the Google Play Store will offer sport betting apps to Android smartphone users. The move is perfectly timed with increasing numbers of states legalizing online sports betting.

Sports Betting Apps
The search engine giant did not have an official ban on sports betting apps, and users could download apps through third party apps. Users had to go directly to sportsbooks like DraftKings or FanDuel to download the betting app directly through them.
Starting March 1, Android users will be able to download sports betting apps directly from the Google Play Store, making the process seamless and convenient.
Apple already has sports betting apps readily available through the iOS App Store, and now Google is keeping up with the competition.
Google Play will allow downloads of betting and casino apps in the U.S., Australia, Brazil, Columbian, Japan, New Zealand, Mexico, UK, and 10 other European nations.
Requirements
Google is being especially careful during the sports betting app rollout process. Operators must adhere to a strict advertising policy meeting geographic requirements. Betting app developers must not advertise to minors and display information about responsible gambling.
Developers must also complete an application process to be able to distribute gambling products through Play. The process verifies the legality of gambling in the specific country and requires a valid online gaming license for each operator.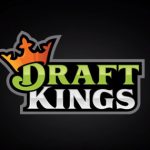 Google's decision to offer sports betting apps rippled through the stock market. Two of the largest online sportsbooks felt an immediate bump in their market value. FanDuel stock gained 2% and DraftKings showed a 3.5% gain since the announcement. Penn National Gaming, owner of Barstool Sportsbook, saw a surge of 9.55%.
Since the law against online sportsbooks was overturned, a growing number of U.S. states are slowly getting on the betting train. Experts say sports betting is the new gold rush as more and more states allow sports betting.
Disclaimer: All images are copyright of their respective owners and are used by USA Online Casino for informational purposes only.