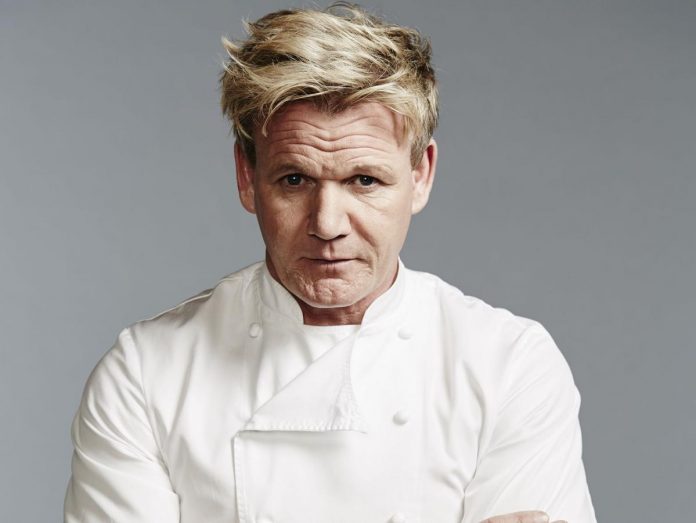 When he isn't racking up Michelin stars at his various restaurants, Gordon Ramsay can be seen screaming at hapless chefs on reality TV shows. Now the celebrity chef wants to try his luck in the online gaming industry.

Hell's Kitchen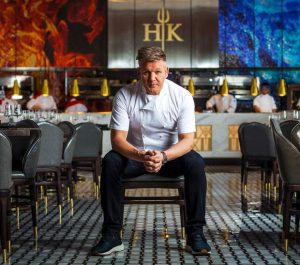 In one of Gordon Ramsay's popular reality cooking shows, the chef finds the worst restaurants in the world and tries to turn them around – mostly by screaming obscenities at staff. Par for the course with a show name like 'Hell's Kitchen.'
There's even a Hell's Kitchen restaurant in Caesars Palace Las Vegas, which seats more than 300 diners with a view of the Las Vegas Strip. Now Chef Ramsay is in the process of applying for full intellectual property rights for his name and personal brand. According to UK media sources, the UK intellectual property paperwork mentions computer software for playing online casino and betting games, as well as a website to provide the gaming.
Chef Ramsay has starred in a variety of spin-off series on television as well, including Kitchen Nightmares and Hotel Hell, where he applies his keen eye to detail to the hospitality industry. Many of the restaurants and hotels he helped improve are still chugging along, while others simply could not survive, even with his expert guidance.
Stirring Many Pots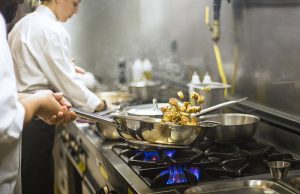 Chef Gordon Ramsay is a British citizen who began his restaurant career in the UK but found his foodie footing in the French restaurant scene in Paris. After his first solo restaurant won 3 Michelin stars, he exploded onto the international culinary scene, opening a wide variety of restaurants.
Ramsay's business model seems to offer food for all tastes, from fine French cuisine to gourmet burgers and steaks. The chef also plans to open a separate burger franchise in the U.S. soon.
His partnership with Caesars may have been his inspiration to take a gamble in the gaming industry. Gordon Ramsay will lend his name and personal brand to the online games but won't personally operate the company.
Ramsay isn't the first celebrity to have his name on casino slots. Elvis, Frank Sinatra, and Michael Jackson also have their names on various slots online and in land-based casinos.
The Gordon Ramsay Group is made up of many restaurants and franchises, some more successful than others. The group holds 7 Michelin stars and announced a pre-tax profit of £500,000 in 2018.
Disclaimer: All images are copyright to their respective owners and are used by USA Online Casino for informational purposes only.