Guam could be preparing to accept a new set of gambling regulations. In the near future, gambling activities for the country's Liberation Day will likely resume. Guam mayors are working on new laws currently, despite the obstacles that could stop the laws from going into effect.
A History of Guam's Gambling Laws
Most forms of gambling were banned in Guam in 1977. This was the year the government passed the Criminal and Correctional Code, which made sports gambling and casino gaming illegal. The only time Guam's citizens could legally gamble was during the Liberation Day Carnival.
The Liberation Day gambling revenue was used to fund the event. However, two years ago, these rules changed. Senator Telena Nelson passed a bill that would ban gambling in Guam even during Liberation Day events. This cause attendance to go down and dramatically decreased revenues. Shortly after this, officials in Guam started discussing whether to re-permit gambling during the festival.
The government also recently thought about allowing full legislation for casino gambling in Guam. Eddie Calvo, the previous governor of Guam spoke to the media, saying, "I'm not saying I like it, because I don't particularly care for (casino gambling). We got to look at casino gambling." Legislators have recently resumed meetings to permit gambling once a year, at Liberation Day.
Recent News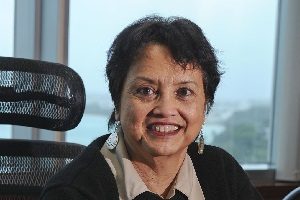 Current Guam Governor Lou Leon Guerrero has made it clear that is in support of Guam's mayors controlling new gambling regulations. In January, Bill 43-35 was proposed. The bill allows mayors to have control over Liberation Day Carnival gambling. The bill will continue the prohibition on gambling during the annual celebration. If the bill passes, $500,000 would be redirected from the GVB Rainy Day Fund to pay for the festival. The Guam government is reviewing other bills as well. The legislation is still undecided. Mayor Melissa Saveras is one of the leaders working to make carnival-gambling legal again in Guam.
Saveras told the media, "whatever we get from the concessions and the vendors who bid is what supports our entire Liberation festivities." There is still not a clear-cut answer on whether gambling will be permitted. Saveras is seemingly open to the notion. Guam is currently short on cash and gambling could help to generate the necessary funds.
What Are the Locals Saying?
Government officials in Guam do not seem to be making too much progress. Several citizens have recently given their opinion on the matter. Some Guamanians say that legal gambling would revitalize the Carnival. Others who live in Guam do not feel that reintroducing gambling is necessary.
Local Guamanian Bobby Cruz states, "It does bring in revenue, it can help our community. Why not?" Other citizens say that gambling should be permitted, but should come with tighter regulations. Citizen Marie Cependa says, "Sometimes it carries on after the festival, and that's the problem." These viewpoints prove that any new gambling laws Guam represents will likely come with stringent rules.
Ultimately, the decision to re-allow gambling will come down to the choices made by Guam's mayors. Citizens and those who are planning to visit the territory for gambling are encouraged to stay tuned for gambling regulation updates.
Gambling Practices in Guam
As of 2017, several forms of gambling in Guam are commercially operated. These include game rooms, and some of these rooms have been featured on the news for being robbed.
According to Guam law' gambling is still illegal in the territory. However, gambling operations are still in effect. Those who are gambling on the island do not do so in public. Gambling is also partially sponsored by some Guam mayors and disguised as mini casino tables that are used during fiestas. Ironically, the fiestas are held in Guam to honor the patron saints of the Catholic faith. Bingo games are also held in Guam often. The games are used as fundraisers and are sponsored by nonprofit organizations.
Disclaimer: All images are copyright to their respective owners and are used by USA Online Casino for informational purposes only.