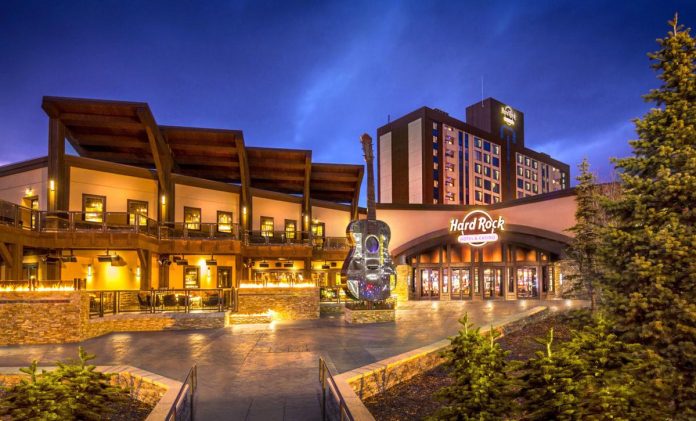 Hard Rock International has submitted plans for a $400 million integrated resort project in Bristol, Virginia. The casino resort comes after a reversal of anti-gambling laws in Virginia in order to inject much needed income into the economically depressed region.

Betting on Bristol
On May 21, the Bristol City Council reviewed Hard Rock's casino resort proposal, which will modernize the 46-acre Bristol Mall into a new branch in the Hard Rock line of resorts. During the Council meeting, members reviewed Hard Rock's 317 page proposal along with comments from area residents. Most of the comments were positive.
"As a business owner, I think it's a great idea," one Bristol resident wrote. "Where else are we going to have the opportunity to bring these high-paying jobs to our area?"
Jim McGlothlin and Clyde Stacy were the two local businessmen who paved the way to gambling in Virginia. Their "Betting on Bristol" campaign led to new legislation allowing casinos in five economically depressed cities.
Hard Rock Bristol would house a 750-room hotel with entertainment and concert venues with capacities of 3,200 to 20,000 people. There will also be a casino, convention space, and a variety of dining options.
Birthplace of Country Music
Bristol's claim to fame is the fact that the town is considered to be the birthplace of country music, owing to a 1920s country music song recorded there. Producer Ralph Peer and Fiddlin' John Carson recorded "Little Old Log Cabin in the Lane" in Bristol.
Bristol is located on the border of Tennessee in the west end of Virginia, and is separated by the state line from its twin city, Bristol, Tennessee. Once built, the Hard Rock should pull visitors from Virginia, Tennessee and Kentucky. And while they're visiting, they can check out the Birthplace of Country Music Museum.
Hard Rock Chairman Jim Allen sent a letter to the City Council stating that the casino resort will generate local taxes of $15 million to $20 million. In addition, the annual payroll of $90 million will provide a major source of income in the region.
"(The resort) will help to provide the city a source of new revenue, both to local and regional businesses," Allen's letter said, "and add significantly, through indirect spending, to the local and regional economy."
Hard Rock was the only bidder to submit a proposal by the May 8 deadline. The only other bidder for a casino project was the Eastern Band of Cherokee Indians (EBCI), who planned to partner with a local real estate developer on a gaming resort elsewhere in Bristol.
But the EBCI failed to submit formal plans for their resort before May 8, leaving Hard Rock as the sole casino developer for Bristol.
Disclaimer: All images are copyright of their respective owners and are used by USA Online Casino for informational purposes only.