Sports betting could soon be legal in Hawaii. A bill proposing this form of betting recently passed its first hearing. The bill would establish a state office to regulate gaming in Hawaii. Some members of the legislature believe that Hawaii is missing tens of millions of dollars because of illegal gambling.
Gambling While On Vacation in Hawaii
Hawaii is a state that hosts millions of tourists each year. This tropical paradise offers beaches, luxury hotels, and delicious food. Some vacationers also want to know if they can gamble while they are in Hawaii. Tourists and citizens are not permitted to gamble in the state, and there are several theories concerning this issue.
Hawaii is only one of two states that have no legalized gambling of any kind. The state has no lotteries, sports gambling, horse racing, or bingo. Utah is the only other state that does not permit gambling. Vacationers who are traveling on a cruise ship to Hawaii are not allowed to gamble on cruise ships in Hawaiian waters.
Why Is Gambling Outlawed In Hawaii?
Most Hawaiian citizens oppose gambling because they feel it takes from the family atmosphere of the state and could be more negative than positive. There may be some truth to the theory since Hawaii is a great family vacation destination. The state provides plenty of interactive activities without adding gambling to the list of amenities. Vacationing in Hawaii can also be expensive, and gaming would make a getaway in the state even more costly. While there are, of course, people, who can afford to try their luck while in Hawaii, most vacationers are budget-conscious.
However, some people think that gambling in Hawaii could be beneficial since it could bring in significant revenue for the state. Many feel that the Akaka bill, which has been in Congress for a while, will allow native Hawaiians to build casinos on Hawaiian lands just as native Indians do on the mainland. Ironically, the top destination for people who live in Hawaii in Las Vegas. Hawaiian locals enjoy gambling and this makes people wonder about the impact legalized gambling would have on the local population.
Regardless of where vacationers and citizens stand on the issue, no one is permitted to gamble on the islands right now.
Hawaii Gambling Laws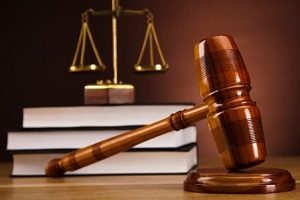 State laws vary significantly in terms of gambling. Some states permit gambling on Native American reservations only while other states prohibit gambling altogether.
Gambling laws in Hawaii are stringent since the regulations prohibit betting on dog or horse races and gambling on cruise ships or casinos of any kind. The only type of betting allowed in Hawaii is social gambling. However, social gaming must be conducted in a hotel, motel, bar, nightclub, or any business establishment or public place.
The following descriptions explain the gambling laws in Hawaii so that citizens and tourists can place bets in the state legally.
According to Code Section 712-1220 et seq., gambling is staking or risking something of value upon the outcome of a contest of chance or uncontrollable future contingent event to receive something of value.
Horse racing/off-track betting is not permitted. Dog racing/off-track betting is not allowed.
Casinos are prohibited on Hawaiian grounds. Gambling on cruise ships is illegal if the vessel is in Hawaiian waters. Possessing any gambling device, including slot machines is unlawful.
Other forms of gambling activities that are banned in Hawaii include promoting gambling, bookmaking, and possessing gambling records. Hawaiians and vacationers who want to participate in social gambling must be in an authorized location and must be of majority age.
Disclaimer: All images are copyright to their respective owners and are used by USA Online Casino for informational purposes only.