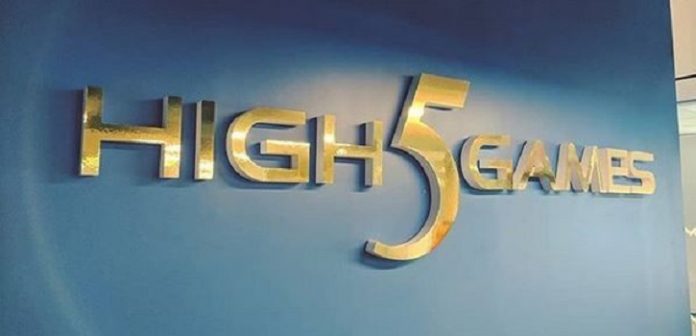 BtoBet will be increasing its presence even further in the online casino market in Europe. The market is maturing, and BtoBet recently announced that it would be partnering with High 5 Games (H5G), a casino content leader based in the United States. Aside from being known around the world as a leader in gaming development for online, social media and land-based casinos, High 5 Games will re-emerge with a larger impact in 2019 with real money online casinos. Gambling is becoming increasingly popular, especially since people are more interested in mobile gaming. Several websites and apps allow gamblers to place their bets in the comfort of their own homes. This form of gaming has attracted more gamers in Europe, but is also appealing to gamblers in other parts of the world. When trustworthy companies are behind these new gambling operations, gamers can trust the new products being offered.
High 5 Games' Partnership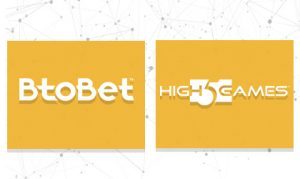 H5G will depend on the Neuron Gaming platform's flexibility and customization to ensure that the brand stands out. The advanced technological features make up the platform's core and will enable High 5 to present several players with several types of content tailored to player preferences based on the segmentation system, which has significantly evolved.
This new move will place High 5 Games in the prime position to emulate the success of the company's social casinos in the online market in Europe. The new business venture will also promote and reinforce High 5's reputation as one of the most popular and efficient casino operators.
What High 5 Executives Are Saying
Anthony Singer, CEO and founder of High 5 Games, stated, "We're proud to expand our presence as a dynamic global online betting operator into new territories with a trusted platform partner like BtoBet. Our culture and goals are well aligned to gain valuable market share in establishing European markets and emerging global territories."
The CEO and Chairman of BtoBet, Alessandro Fried also added, "we are excited to embark on this journey with High 5 Games. For us to team with such a strong and established company is a testimony to our continuously renewed quest to deliver technological excellence to our partners. High 5 Games fully embrace our vision to succeed through innovation, and I am confident that the collaboration brought about by this partnership will not only be a success story, but will eventually further evolve to seize any future opportunities that the market will present."
More about BtoBet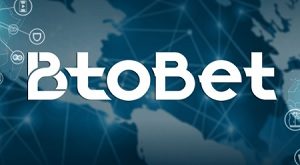 BtoBet is a company that is multinational and part of a professional group that possesses over two decades of experience in telecommunication, banking and e-commerce and IT software development. BtoBt is committed to making smart technology research investments and improving technology for gamers.
Due to the experience that the company has gained compared with recent developments in the gambling industry, BtoBet has earned visionary status. The company has a thorough understanding of the market's requirements and is aware of new and developing trends while anticipating the needs of gaming operators and bookmakers. The company is a true technology partner and offers a reliable standalone platform, along with expert services, that are specifically for the sports betting and iGaming markets.
BtoBet utilizes a team that is highly talented and trained, as well as professionals that are skilled in daily operations and management. The company allows gaming operators and licensees to stand out in the market by providing opportunities to customize their sports betting and iGaming for online, mobile and retail purposes. BtoBet has several technical branches with teams that are constantly growing Rome, Nish, Belgrade, Tirana, Bitola, Skopje and Ohrid. The BtoBet marketing and commercial center is in Malta.
Disclaimer: All images are copyright to their respective owners and are used by USA Online Casino for informational purposes only.