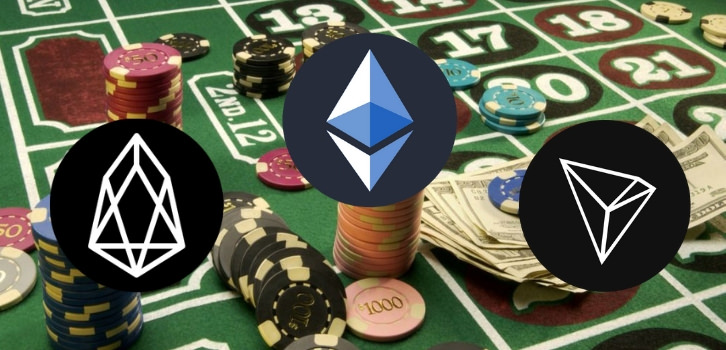 Five years ago, only nerdy people knew about cryptocurrency. They held onto their Bitcoins and played games to get more. While the cryptocurrencies are still something that most people do not invest in, the technology that created cryptocurrency, blockchain, is affecting different industries globally. One of the most affected businesses with regard to blockchain technology is gambling. While some people regard blockchain technology as something to be suspicious about, others have embraced it. With regard to gambling, blockchain technology works to benefit both players and the gambling providers.
Why Online Gambling and Blockchain?
It makes sense that blockchain has made significant inroads into gambling technology. Money has been exchanged for tokens or markers in gambling for decades. In fact, some of the earliest gambling took the form of changing beads, shells, and rocks for wins and losses in early games.
Online gambling, which has been in the shadows in the United States, is expected to be the largest benefactor of blockchain technology. Online gambling is expected to be a $50 billion industry worldwide by 2019, and is expected to increase exponentially over the next 10 years. A research study found that in addition to online, gambling, mobile gambling is set up to explode.
Mobile Gambling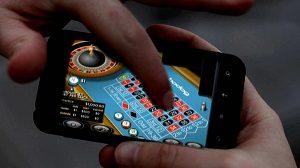 Mobile gambling, according to researchers, increased 75% from 2017 to 2018. It is also expected to increase the same amount from 2018 to 2019. One of the ways that blockchain technology is going to affect mobile gambling is that blockchain is transparent. It allows gamblers to see the transactions that have occurred along the chain, which makes it easier to ensure the reliability of an app, or a website. Because in the United States, much of what takes place via mobile apps and online is not legal gambling, gamblers need a way to make sure they are playing on a reliable platform. In addition, gamblers receive payouts immediately.
Blockchain Helps to Solve Many Industry Problems
Gambling has several inherent problems, which many experts believe blockchain technology will help to solve. For example, there have been issues with instant payouts, and with companies withholding payments to winners online and via apps. With blockchain technology, winners are paid instantly without the need for an intermediary such as a bank to process the payment. 376
In addition, gambling innovations take a long time to enter into the gambling mainstream, especially with regard to the casino or lottery gaming industry. For example, electronic gambling machines were invented nearly 20 years ago, but have taken years to enter the mainstream of gambling. The gambling industry is slow to adapt to change. However, blockchain technology speeds the gambling ability of games to enter platforms.
There are numerous examples of games that have entered the market quickly on the blockchain platform. EOS, a blockchain platform that has been called the Las Vegas of gambling, has seen 60 new gambling apps hit the market from August to October, which has made $1.2 billion dollars. All of the new games use fast transactions per second protocol, which makes customers happy.
Finally, there are the issues with gambling institutions themselves and allegations of cheating. There have been times in which the gambler won money at craps, blackjack or poker, only to have the casino accuse the gambler cheating, and withholding the money. In blockchain gambling, because all transactions are recorded, it is virtually impossible to cheat. This means that winners can play without fear of their winnings never making it back to them because of cheating.
It appears that blockchain technology will be prepared to revolutionize the gambling industry, but how quickly the game will change remains to be seen.
Disclaimer: All images are copyright to their respective owners and are used by USA Online Casino for informational purposes only.