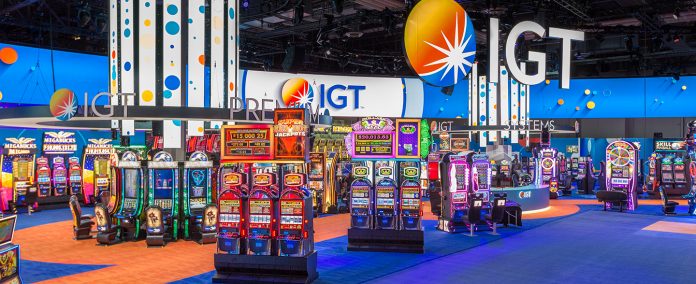 Gaming company International Game Technology or IGT, has secured 35 percent shares of the new Chilean Casino, Luckia Arica. Both IGT and Luckia Arica came together with the goal of ultimately providing the best gaming experience for players while moving toward becoming the top casino in Chile.

All the Bells and Whistles
The newly placed gaming machinery is made up of five IGT cabinets. According to a press release, these include the award-winning S3000, the CrystalSlant, the OXYGEN, the CrystalDual, and the Axis 23/23. The cabinets also include various IGT themes that seem to be all-time favorites for players. According to Casino Journal, the two companies worked to come up with something that blends together perfectly.
"We knew that it was critical to include a range of IGT solutions to realize our vision of a world-class gaming destination at Casino Luckia Arica,"
says general manager of the casino, Peter Muffeler Vergara. "We worked closely with IGT to identify the ideal combination of games and cabinets from its industry-leading portfolio that will help us entertain a wide spectrum of players and quickly become a player-favorite casino in Chile."
Expanding in Chile
IGT's gaming technology has also found a home inside two more casinos in Chile. The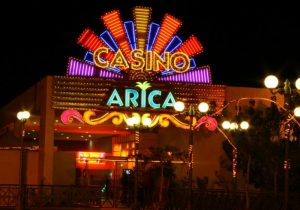 Texas Tea Pinball game was installed in the Enjoy Vina Del Mar and Enjoy Coquimbo, making it the first time an IGT pinball game was installed inside a Chilean casino.
"IGT is thrilled to extend the success of Texas Tea Pinball to Chile," says Jessica Luna, IGT senior director sales of the Andean, Central America, and Caribbean regions. "The skill-based game leverages innovation to engage players in a new way, and can help Enjoy Chile modernize its casino floors."
The Texas Tea Pinball game gives players options to play the conventional slots game along with the choice to play skills-based bonus and free bonus games.
More Firsts in Chile
With the Texas Tea Pinball game being housed inside The CrystalCurve cabinet, this is yet another accomplishment for IGT. This is the first time the cabinet has been in Chilean casinos, reports CDC Gaming Reports.
"IGT is excited to introduce CrystalCurve cabinet to the Chilean market," says Marcel Heutmekers, IGT Latin America senior vice president of gaming. "The cabinet delivers an exceptional player experience, can modernize the look and feel of any casino floor, and is backed by a deep content pipeline of premium and player-tested, for-sale IGT content."
The CrystalCurve cabinet features games, such as the Jackpot Ladder, a bonus game consisting of five different levels that give players a chance to enter bigger jackpots with each play. Stacked Wild's and the Gold and Blue Dragons, are a few of the features, as well as free spins, double upgrades, and upgrades. The cabinet isn't too bad to look at either. Its crystal-clear graphics can be enjoyed on an ultra-HD-curved, 43-inch display.
Success all Over the World
IGT has also revealed that the Czech Republic's American Chance Casino will feature the company's CrystalDuel cabinets. The Casino Ceska Kubice will house the IGT CrystalSlant cabinet and its contents.
"We are very pleased to introduce a multigame selection of some of IGT's strongest performing titles to the Czech Republic," says Colin Stewart, director of casino operations for American Chance Casinos. "By featuring the CrystalDuel and CrystalSlant cabinets at our properties, we are enhancing the appearance of our casino floors while offering players the latest technology."
American Chance Casinos will have one year of exclusivity for both the CrystalSlant and CrtystalDuel cabinets. A multigame suite, which features the Golden Egypt and Ocean Magic themes, will also be included.
Disclaimer: All images are copyright to their respective owners and are used by USA Online Casino for informational purposes only.