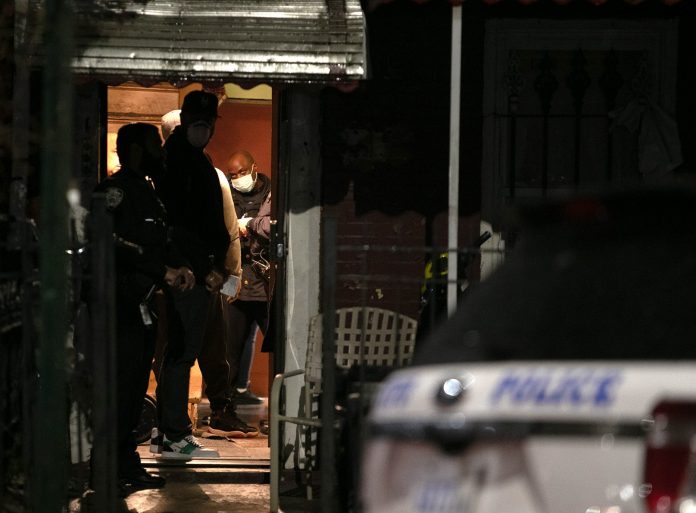 A group of 15 people gathered together in a Brooklyn apartment in defiance of social distancing laws to run an illegal casino. And after one sore loser lost his cool, he shot the host and added murder to the list.

Gambling During Quarantine
While many people are following the social distancing requirements during the coronavirus pandemic, a few gamblers decided to literally roll the dice and take their chances. The illicit gambling den was located in the Bedford-Stuyvesant neighborhood of Brooklyn, and the host was 48-year-old Kenny Mark.
15 gamblers gathered around a pool table in Mark's apartment and threw dice for money. When a young man lost his money, he left the premises, only to return with an accomplice, both wearing masks. According to witnesses, the host tried to put up a fight, but was shot in the torso by one of the gunmen. The other gunman grabbed the cash off the table and both men fled the scene.
Mark was rushed to Kings County Hospital, where he died from his gunshot wound.
Coronavirus Gambling Den
This is not the first New York gambling den which ended violently. NYPD has raided many underground gambling dens, with 15 illicit gambling dens discovered in Brooklyn alone last year.
A cousin of the victim, 60-year-old Darlen Boston told local media what she witnessed.
"A young man lost his money, got mad, went and got a gun, and killed my cousin," Boston said. "They shouldn't have been playing dice during the pandemic, of course, they shouldn't be doing that," she added.
Kenny Mark was a former owner of a local 99-cent store and had some health issues. He was reported to be undergoing dialysis treatment twice a week, but decided to host the illegal gambling den anyway. Casinos are illegal in New York City, and neighboring New Jersey's Atlantic City casinos are shut down due to coronavirus. But some gamblers have sought alternatives by gambling online – or joining an illegal gambling ring.
Both suspects involved in the Brooklyn gambling den murder are currently being sought by the police.
Disclaimer: All images are copyright of their respective owners and are used by USA Online Casino for informational purposes only.