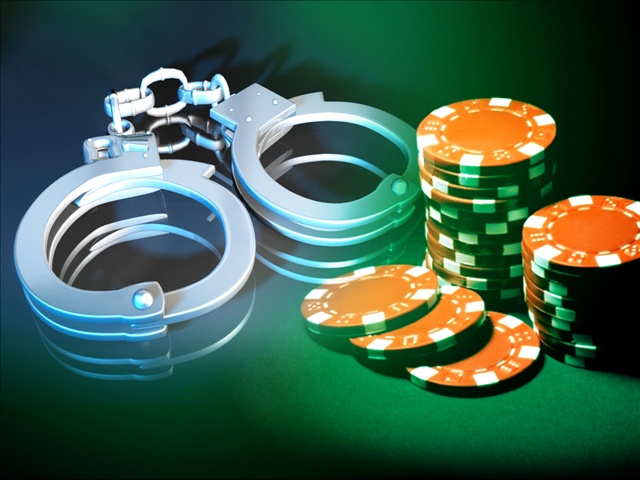 The Sheriff's Office of Kern County raided an illegal gambling operation in South Bakersfield last Saturday night. In addition to seizing illegal table games, deputies uncovered illegal firearms and 3,000 rounds of ammunition. Four individuals were arrested during the raid.
This year marks an increase in illegal gambling activities in Bakersfield, as the Kern Sheriff's Office has raided several other illicit casinos in the region.

The Latest Raid
After a week-long investigation into suspected illegal gambling activities on the target location, the Sheriff's Office obtained a search warrant. Officers executed the warrant on a building on the 9700 block of Aim Avenue in South Bakersfield. Upon searching the premises, the deputies found an 8-person 'fish table' gaming console used in illegal wagering. They also seized 6 computer terminals used for gambling purposes.
In addition, officers found 4 weapons and 3,000 rounds of ammunition on the premises. Of the 4 guns discovered, 2 guns were reported stolen, a Glock Model 23 .40 caliber and a Beretta .22 caliber semi-automatic pistol.
Two men were arrested in connection with operating an illegal gambling operation, conspiracy to commit a crime, receiving stolen property, and illegal possession of firearms. 36-year-old James Helm was arrested for these crimes, and 37-year-old Jeffrey Helm was arrested on additional charges, as a convicted felon in possession of a firearm and ammunition. He faces 6 felony counts and remains in custody on a $145,000 bail bond.
Two women were also arrested at the scene on outstanding misdemeanor arrest warrants. Angelica Crotwell, 28, and Maryanne Yeakley, 46, were identified and arrested on the site of the illegal casino.
Not the First Casino Raid in Bakersfield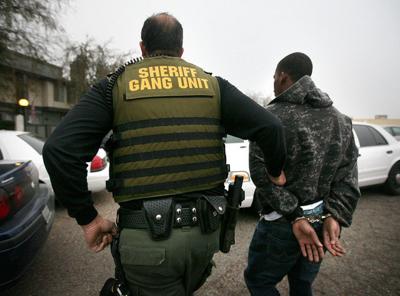 Last April, Kern County deputies busted another illegal gambling ring in Bakersfield and found another 8-person 'fish table' game, over $5,200 in cash, and over 250 grams of methamphetamines.
A month later, deputies responded to a call reporting a man who was brandishing a gun at a Bakersfield tavern. When officers arrived, they discovered another illegal gambling operation, with yet another 'fish table' and some cash.
Gambling is illegal in California with the exception of tribal casinos, which are operated on federally-granted Native American lands, which are not considered to be under state jurisdiction. Outside of tribal casinos, California penal code 330a provides legal grounds for prosecuting individuals or groups found violating California's gambling laws. Anyone owning, operating, or permitting gambling in any public building in California is guilty of a misdemeanor offense. First time offenders face minor jail time and $1,000 in fines, while repeat offenders face longer prison times and up to $25,000 in fines.
Legal Gambling Alternatives
With Las Vegas located more than 4 hours away from Bakersfield, any residents who want a quick gambling fix need to travel to one of 70 legal tribal casinos in California. As of 2011, there were 460 tribal gaming operations in the U.S., with a total annual revenue of $27 billion. California tribal casinos rake in at least $7 billion in tribal gaming revenue each year.
The closest tribal casinos are more than an hour away from Bakersfield, but the Golden West Casino in Bakersfield is the closest legal gambling site. The casino features table games and poker, but no slot machines.
In response to the perceived need for more legal gaming in the Bakersfield area, the Hard Rock Café is teaming up with the Tejon tribe to open a new casino in Bakersfield. The Hard Rock Hotel & Casino Tejon will be located on 300 acres of land 20 minutes south of Bakersfield. The project is expected to cost $600 million to realize, and the new resort is expected to provide more than 3,000 jobs in the region.
Disclaimer: All images are copyright to their respective owners and are used by USA Online Casino for informational purposes only.