Most people have never heard of esports. The name is sure to become more noticeable in the coming years because esports is on the rise. Cryptocurrency, which has also been seen as a futuristic model, is a rising alternative to credit cards or banks. Both of these innovations have merged, as a new business combined esports, betting, and cryptocurrency into one platform for gaming enthusiasts. Luckbox has become the first esports gaming platform that allows in-game betting with cryptocurrency. It has approval from the Isle of Man. The Isle of Man effectively opens esports betting up to the entire United Kingdom, and eventually Western Europe.
The Rise of Esports
Esports (which is the shortened version of electronic sports) is team play of a multiplayer video game in the competition. Video game competitions have been around for quite some time (since the early 1980s). The rise of multiplayer video games in the 1990s and early 2000s gave sports competitions using video games popularity. However, the late 2000s brought professional video gamers, with professional video game money into the mix. Video game makers began actively designing games for the industry as well.
Esports has become very popular in competitions, with video games that use real-time strategy, first-person shooter competitions, or multiplayer arenas. Games that have been used in esports include Counter-Strike: Global Offensive, Fortnight Battle Royale, and Starcraft II. In the last five years, professional tournaments have been streamed online. Prize money has skyrocketed into the tens of millions of dollars. These prize amounts put professional tournaments on the same level with games like World Series of Poker. It is estimated that within the next year, nearly half a billion people will be watching esports. More than fifty percent will bet on esports worldwide.
Cryptocurrency
Cryptocurrency, like esports, has been around for a while, but has only become more popular as it moves into the mainstream. Some cryptocurrencies, like Bitcoin and Ethereum, have been around for nearly a decade. They are being used to pay off bills, as well as gambling debts. Many online gaming sites use cryptocurrency as a way of staying anonymous.
Luckbox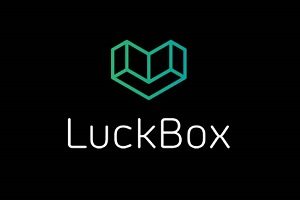 Luckbox combines esports, gambling, and cryptocurrency into one platform. The company said it wanted to become licensed in the Isle of Man first, because of the reputation of the licensing agency. The Isle of Man represents the gateway for the gambling industry online in the UK as well as Western Europe.
With the new gaming license, Luckbox is able to accept cryptocurrency for in-game purchases and betting from its clients. In addition, the company will be allowed to pay its clients via cryptocurrency as well. Examples of other companies that are licensed in the Isle of Man and have staff working there include PokerStars, 188Bet, and Quanta.
While Luckbox is not ready to operate, it is expected to be operational within the next year. The platform plans to have streaming esports competitions and tournaments. The platform will also feature in-game betting as well during tournaments. Users will be able to watch games via live-streaming, place bets, and collect on their bets via cryptocurrency all at the same time. Some areas of Europe have not yet passed legislation regarding esports gaming. However, it is expected to do so quickly to keep up with the European Union mandate for technological innovation regarding gambling. Luckbox will do a soft launch followed by a more thorough launch in 2019. The company is hoping that it will make millions in the new venture. The Isle of Man is hoping to capitalize on the new venture as well.
Disclaimer: All images are copyright to their respective owners and are used by USA Online Casino for informational purposes only.