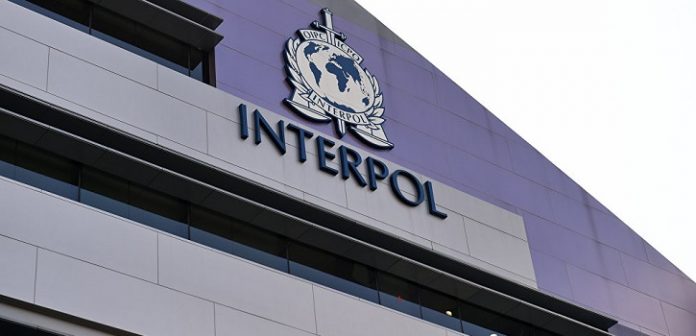 The International Criminal Police Organization (Interpol) has been working with police and government agencies in Asia to crack down on illegal gambling across the continent. The crackdown, which occurred in multiple countries, resulted in $1.7 billion being seized and hundreds of suspects being arrested during World Cup play.
What is Interpol?
Interpol was formed in 1923. It's an organization that allows police departments in several countries to work together to catch criminals who have fled across international borders. In the 1920s, many criminals would commit a crime in Europe and then flee to the United States. Conversely, a criminal would commit a crime in the United States and flee to Europe. With increased police cooperation across international borders, it became easier to catch these criminals. In addition, Interpol allows agencies to work together to share resources and new techniques.
Interpol has recently become very involved with three different types of crime: the international drug trade, human trafficking, and organized crime. Often, all of these criminal enterprises operate across international borders, and it is difficult to track criminals down when they can leave one country and enter another without consequences.
Interpol and the World Cup
Interpol conducted more than 15,000 raids in illegal gaming dens across several countries, including China, Malaysia, Thailand, and Singapore. The raids were conducted during the World Cup, which took place between June 22 and July 16. During that time, the organization seized $1.6 billion and arrested hundreds of people.
The gambling dens included online gaming sites, as well as illegal sportsbooks. This is not the first time the police organization has cooperated with local governments to crack down on illegal gaming activities. In fact, Interpol said this is the seventh time it has cooperated with many different governments. So far, Interpol's soccer antigambling operations have resulted in the arrests of more than 30,000 suspects and more than $8 billion in cash. And, as a result, nearly 4,000 illegal gambling dens were shut down.
A Difference
Interpol noted that while the 2018 raids were successful, the agency did not get as much cash from the illegal gaming dens as it had in the past. In 2014, the agency said that 1,400 individuals were released and $12 billion was confiscated. In 2016, Interpol said it cleared $13.6 billion in seized funds. Those funds represent a shift in the way gaming is conducted in Asia. While, in the past, gambling money was collected in cash, today's gamers do not usually deal in cash, but rather online. In fact, Interpol stated before the next World Cup, the organization expects the trend toward online gaming will only continue to grow.
In anticipation of the next World Cup in 2022, Interpol has discussed beefing up its online and mobile gaming division. It also believes that mobile gaming is the wave of the future. Mobile gamers and gaming websites are more difficult to monitor, and that makes Interpol's job much harder. In addition, Interpol has been grappling to keep up with the proliferation of gaming in Asia and Oceania. There are smaller populations there, but the areas that the police have to monitor is huge.
Interpol said police departments in the countries that are hosting major tournaments need to put the infrastructure in place that can help them monitor and stop illegal gambling. The countries that are seeing a rise in illegal gambling can benefit from the increase in infrastructure. In the end, it is the countries that are losing out because of lost revenue and an increase in criminality and criminal behavior.
Disclaimer: All images are copyright to their respective owners and are used by USA Online Casino for informational purposes only.