James Stunt is being pursued over a £1 million debt he accrued while gambling. Stunt claims he will find the cash to pay his debt by selling Monet and Picasso portraits he once lent to Prince Charles.
Stunt, who is known as a playboy and is the former husband of Formula 1 heir Petra Ecclestone allegedly ran up the seven-figure loss with a spread-betting firm. According to court documents, he has offered to borrow £70 million against a collection of fine art he loaned the Prince of Wales.
More About the Art Portfolio and Stunt's Debt
The portfolio includes pieces by Monet, Picasso, Constable, Van Dyck, and Dali that are worth £225 million. Stunt, a bold bullion magnate, lent the pieces to Dumfries House, which is Prince Charles' stately home. Stunt loaned the artwork to Prince Charles while the prince was renovating his £40 million Scottish stately home.
CMC Spreadbet is pursuing Stunt for £1,002,103. CMC Spreadbet is a city trading firm and claims that Stunt ran up his debt by betting on movements in the currency markets. CMC is suing Stunt for the million pounds and a fee of £219 per day of interest.
CMC also claims Stunt promised last year to repay the debt and said that he'd take out a £70 million loan to be secured against the Dumfries House art portfolio. He also suggested that he would liquidate a wine collection worth £650,000.
Stunt has been pictured previously with his art collection, which includes a Picasso work from 1960 entitled Head of a Woman. The piece was on display at New York's Metropolitan Museum of Art at one point. It is known if Head of a Woman will be among the paintings Stunt will sell.
Gambling Laws in the UK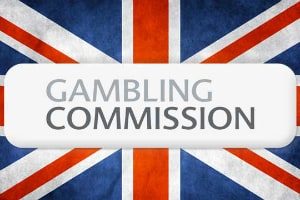 Gambling has long been a common practice in the UK. These days, online gaming is a massive part of the British economic system. Like online retail and banking services, virtual gambling is diverse and has become an entertaining pastime for British citizens.
The United Kingdom has some of the largest and oldest bookmakers in the gambling industry. Gambling is thoroughly regulated by the British government to protect gamers. Gaming in the UK also provides several advantages for players. For starters, gambling in the UK is legal for people over the age of 18. The UK government enforces some of the most rigorous regulations on betting operators on guaranteeing a fair and safe environment. The UK also does not impose a tax of gambling winnings.
History of UK Gambling Laws
Gambling is a deeply rooted part of UK culture. Sports gambling, bingo, and lotteries have been prevalent in the region for the majority of the 20th century. Now that the internet has virtually taken over every industry, online gaming accounts for 35% of all betting activity, which allows gamblers to use both foreign and local services. These days, only players and gaming operators licensed by the UK Gambling Commission can provide gambling services and advertise these services to residents of the UK. Before the commission was established, gambling was regulated by outdated laws, with all past and present forms of legislation codifying online gambling as legal for UK residents.
Due to the Betting and Gambling Act of 1960, commercial bingo halls were permitted to operate in the UK for the first time. In Many 1961, betting shops were legalized; six months after legalization, up to 10,000 bingo shops opened. The new vetting procedures established by the Betting and Gaming Act required all betting shops to set up premises, pay their staff members and "go straight." Betting houses made improvements in the 1980s that offered a more comfortable environment for bettors.
Disclaimer: All images are copyright to their respective owners and are used by USA Online Casino for informational purposes only.