In just under 12 months, Japan will reveal its first ever official Casino Administration Committee (CAC), as an authority figure for regulating and supervising screenings and background checks, licensing control, and any activities conducted by online gaming establishments, and other brick-and-mortar based operators involved in the industrial casino industry.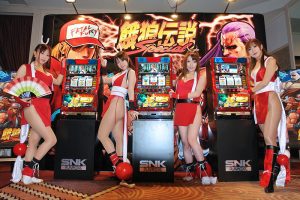 According to reports, the committee's model of Congress will be made up of approximately 100 members, and will be an external bureau of the Cabinet Office of Prime Minister of Japan, Mr. Shinzo Abe. It will be their sole responsibility to oversee the licensing management of integrated casino resorts in Japan, and ensure the day to day operations are in order and running smoothly.
Sources say, the Prime Minister believes casinos and gambling will have a very direct influence on the tourism that is attracted to Japan each year, following last month's approval for the Integrated Resort (IR) Implementation Law to take effect. The new legislation was passed to allow 3 cities to be granted licenses for the establishment of 3 large-scale casinos. It's already come to light that both Las Vegas Sands and MGM Resorts are looking to secure applications.

Gambling is now legal in Japan but comes with conditions
Briefings were recently held, which brought together government officials from 40 different municipals to discuss the implementation of the IR Act. After following suit from Singapore, the fact that gambling is now legal in Japan is likely to have some huge benefits on the economy as well as the country's tourism, however; the new law was only passed subject to some strict conditions for the casino resorts scheduled to be built.
All casinos MUST be family-friendly (in a bid to counter an unwholesome reputation)
Customers are permitted to visit the gambling establishments 3 times per week (maximum)
Locals must pay an entrance fee of 6,000 yen ($55 US Dollars), all foreigners entrance must be free
The legislation means these multi-billion-dollar establishments will also be taxed at a rate of 30% of gross revenue.
The nation's potential candidates
So far, the city which appears to be the most suitable and likely delegate for these plans to take place in, is Osaka. Although nothing is completely set in stone, it has been deemed as a targeted area for casino operators, and officials are already showing their support at the prospect of having an integrated casino in the area. The other 2 cities considered the most promising candidates are Tokyo and Yokohama.
Records indicate that Osaka Governor Ichiro Matsui, has already met and been in discussion with 11 online casinos around the country, on 119 different occasion since 2017.
Gambling Laws in Japan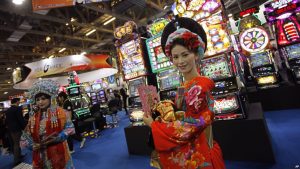 Although most forms of gambling both online and offline are illegal throughout Japan, there are some forms that are considered acceptable. These include Public Sports, Lotteries and Toto (football pools), which are regulated under special laws and serve as a form of entertainment for the people, as well as generate increased income for both local and national governments.
Another exception to the current law is Pachinko, which is very similar to a pinball slot machine. The only reason this game is permitted here, is purely due to its historical and cultural sentiment. Pachinko however, can only be played for prizes, not money.
All other casino activity remains illegal throughout Japan, but some operators have tried to rebel against this in the past. The Yakuza, or Japanese mafia, have been known to operate casinos illegally, as well as some other online gaming sites offering mobile-based platforms to play games such as rock-paper-scissors for real money. Needless to say, the owner of one of these sites was soon arrested, after confessing to pulling down over $1 million from his activities.
The 'waiting' game nobody wants to play
Plans and proceedings are now well under way for new integrated casino resorts to be built, and the cities which will home them – but according to Mr. Matsui, it's expected that Japan's first land-based gambling complex will be completed, and opening its doors to the public by 2024 at the latest. This means Japanese citizens will have to wait a little longer before they can experience the real Vegas-style atmospheres of a live casino.
Disclaimer: All images are copyright to their respective owners and are used by USA Online Casino for informational purposes only.