The Justice Department recently reversed its stance on online gambling. This could potentially change the way bettors gamble online. The department's stance may curb online gambling practices after detailing what is covered under federal law and what is not.
Legal Gambling In the United States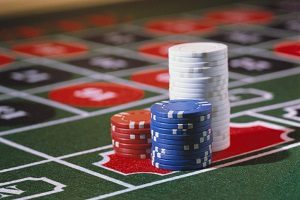 The Wire Act of 1961 outlines, which forms of gambling are illegal in the U.S. the Office of Legal Counsel for the Justice Department, stated in 2011 that the law only applied to sports gambling. The judgement, which is 23 pages, reached in November and publicized in January, states that all forms of gambling are potentially subject to the law.
The opinion states, "Having been asked to reconsider, we now conclude that the statutory prohibitions are not uniformly limited to gambling on sporting events or contests."
This change permits the Justice Department to pursue online gambling operations in a number of states, including New Jersey, Pennsylvania, Delaware, and Nevada. The new opinion was created just a few months after the Supreme Court issued a ruling from last year that made sports betting legal for the entire nation. Each state can decide whether they want to permit this form of gambling.
What Executives Are Saying
The Coalition to Stop Internet Gambling hired Blanche Lincoln, a former Democratic senator. Lincoln has a lobbying firm that will fight on behalf of the coalition to slow the spread of online gambling. The organization is in favor of the Justice Department's decision and states that the decision was a "win for parents, children, and other vulnerable populations."
Lincoln recently issued a statement was said in part, "today's decision seamlessly aligns with the department's longstanding position that federal law prohibits all forms of internet gambling, as well as with Congress' intent when it gave law enforcement additional tools to shut down the activity through the overwhelmingly-passed Unlawful Internet Gambling Enforcement Act in 2006." Lincoln also pointed out that online betting is very common in Britain, but the results are questionable.
She added, "[In Britain], children's social media feeds are being 'bombarded' with online gambling ads and vulnerable problem gamblers are being baited back with aggressive promotional offers."
GeoComply's chief executive David Briggs, shared that it is not clear how the ruling may affect the gambling industry. Briggs did emphasize that the ruling only affects betting in states where gambling is already legal. GeoComply is a company that verifies that licensed online gambling operators and consumers are local in the states where gambling is permitted.
The History and Future of Online Gambling
Online betting has continued to be one of the fastest growing industries since it debuted in the 1990s. Several technologies and developments have been implemented to ensure that online betting provides an experience that is similar to being in a live casino.
Microgaming was the first company to make a significant profit from internet gambling. However, at the time, not many people had computers at home. Access to mobile phones and internet connections were also limited. When Microgaming launched, other companies, including Casumo, started making their games Web-accessible. During this time, the quality of the games, as well as the online images and overall experience was underwhelming at best. However, people were still fascinated that they were able to gamble online. Now that technology has undergone huge improvements, developers are not able to create entertaining gambling games with high-quality images and graphics.
Technological Advancements
Technology is continuing to improve, and this has had a huge impact on the gambling industry. A number of gaming developers have brought about both software and hardware innovations, but not all of these advances have been beneficial to operators and gamers. Developers are faced with the huge challenge of selecting the right innovations and technology to work with. Making the right business choices in this regard could keep compulsive gamblers and children from being exposed to games and ads that make them more vulnerable.
Disclaimer: All images are copyright to their respective owners and are used by USA Online Casino for informational purposes only.